STAY

---

Tucked away on one of Lisbon's 7 hilltops and overlooking the Tagus River, Olissippo Lapa Palace. Built in the 19th century, the Palace offers a stunning sub-tropical ambiance that is sure to melt away all your worries. It is also located at a very convenient distance from the city.

Located a rock throw away from the shores of Madeira, The Cliff Bay Hotel offers the perfect summer getaway.From its 200 rooms to its seemingly endless facilities, to its Michelin-starred restaurant (the only one on the island), this place has it all.

For those of you looking for something slightly less expensive, Altis Avenue is a perfect choice. This black-and-white themed hotel built in the 1940s offers a very homey feel, and a rooftop restaurant. It's also a mere 10 minutes away from the airport. And if you want to keep close to the beach, then the Tivoli Carvoeiro Algarve Resort is the place for you. A sound distance away from the sea, this white-washed themed hotel offers all the beach chic vibes you need, topped off with a Sky Bar.
EAT

---

Being a Mediterranean country with healthy stretches of shore, most of Portugal's culinary scene revolves around seafood.

For all you foodies out there, ODE Porto Winehouse should definitely be on your list, as it provides a truly authentic Portuguese menu made with fresh, local, organic products. As for those who enjoy the more simplistic side of life, then Camafeu is the perfect match for you, as it offers a truly authentic taste of Portuguese cuisine, without the pretentious approach of luxurious food.

On the other hand, if luxury is what you seek, then you should definitely consider the Michelin-starred Feitoria, dubbed "one of the best restaurants in the region." Famous for using local, organic products of the highest caliber, this riverside spot is a definite must.

No trip to Portugal is complete without a visit to Pastéis de Belém. Operating since 1837, this bakery is famous for its custard tarts known as pastel de Belém. Some would even compare a visit to Portugal without visiting this place to a trip to Paris without visiting the Eiffel Tower.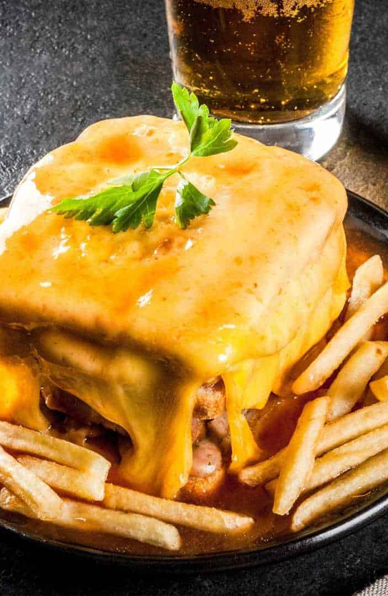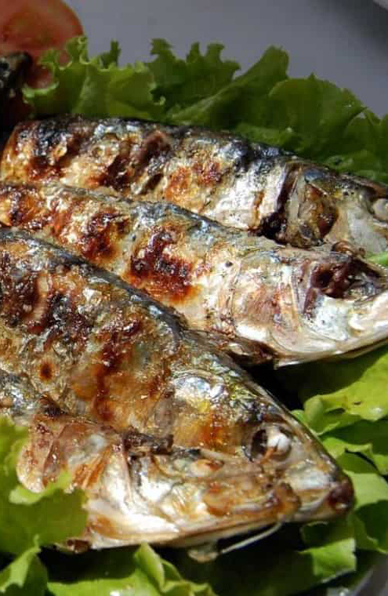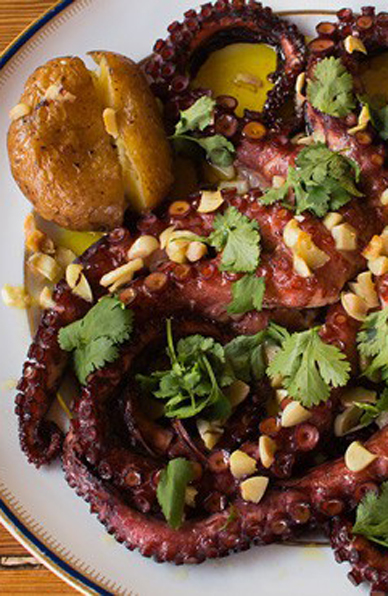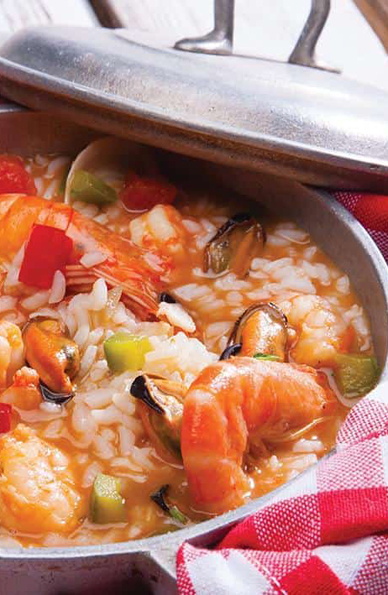 Given Portugal's location on the Mediterranean, it is quite reputed for its abundance of variety as well as its richness in seafood – not to say that it centers exclusively around it. 

FRANCESINHA
Literally translating to "Little French girl", this dish is heavily influenced by the French. Essentially the Portuguese version of the croque-monsieur, the Francesinha incorporates many more layers of cheese and meat than its French counterpart, as well as a spicy sauce, and is mostly appreciated in Porto.

SARDINAS GRELHADAS
One of Portugal's most famous dishes, sardinas grelhadas translates simply to "grilled sardines". This dish is often served with some boiled potatoes and vegetables, and is a favorite amongst the locals. If you happen to be in the city during the month of June, then you will find grilled sardines almost everywhere.
POLVO A LAGAREIRO
If you seek the more delicate side of seafood kingdom, then perhaps you should try this dish. It's the Portuguese's favorite way to eat octopus: First it's boiled, then oven-grilled with potatoes, and served with olive oil and chopped parsley. You can find find this dish served in just about every restaurant in Lisbon.

ARROZ DE MARISEO
If you're looking to try Portuguese cuisine, then this is a dish that is absolutely essential. Its name translates to "seafood rice", but as we've established, Portugal is very rich in the former, which means that this dish is made differently in every region. Shrimps, clams, lobster, mussels, sometimes even monkfish, are just some of the things you might find in this dish.