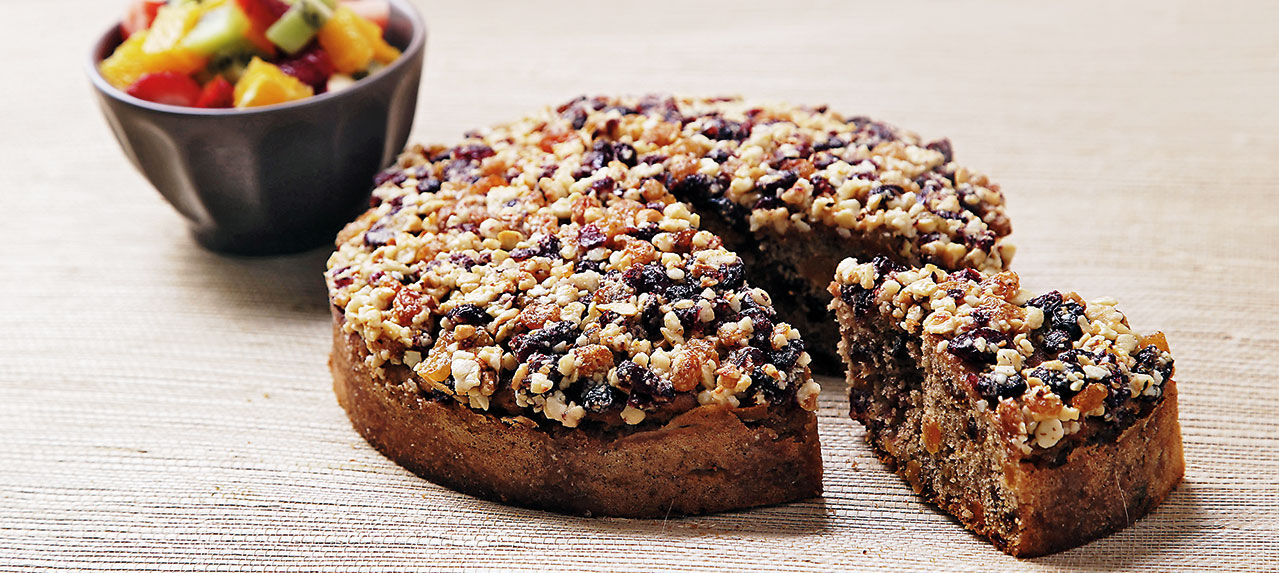 125g eggs
75g honey
60g multi-cereal flour
2g baking soda
2g baking powder
1g salt
115g mix of raw walnuts, almonds, hazelnuts (crushed)
75g dried figs
42g dried apricots
32g dried prunes
1. Mix the eggs and honey for 4-5 mins till you make a foam.
2. Cut the dried fruits into small pieces.
3. Mix all dry ingredients together (multi-cereal flour, baking soda, baking powder, salt, nuts mix and dried fruits mix).
4. Add the foam to the mixture and mix together.
5. Pour the mix in a rectangular pan (20cm length).
6. Bake in oven for 41 mins at 150°C.