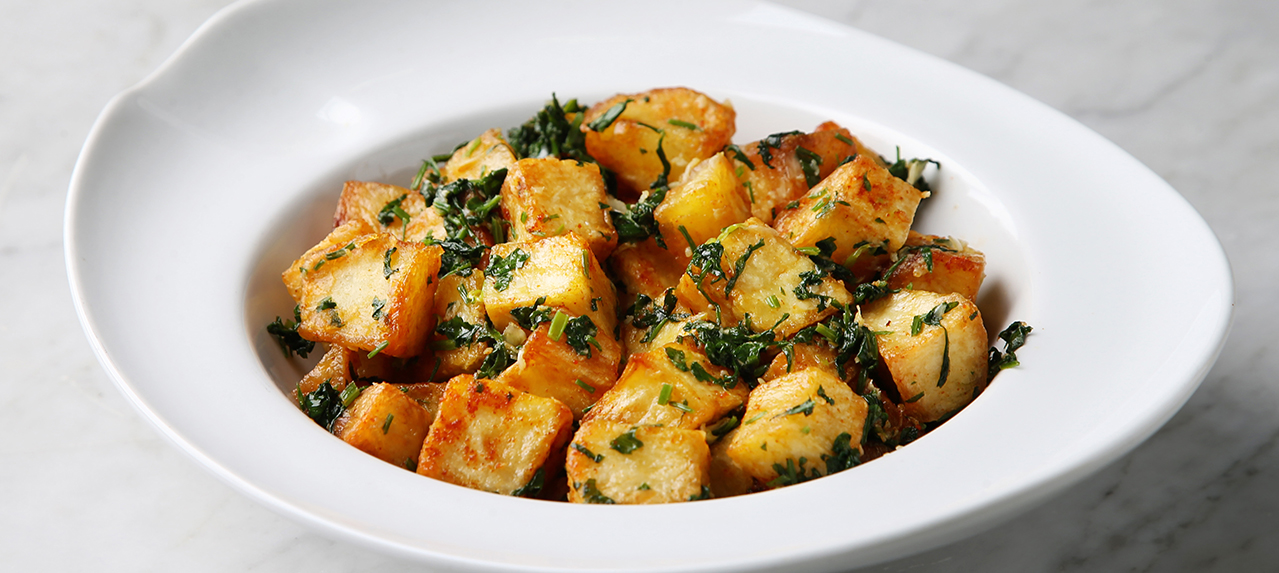 • 450g potatoes, peeled and cut into 2cm cubes
• Vegetable oil, for frying
• 2 garlic cloves, crushed
• ¼ bunch coriander, finelychopped
• 1 tsp ground chili
• Salt, to taste
1. In a deep fryer over medium to high heat, pour in the vegetable oil one-third full and heat until the thermometer reads 180°C. Alternately, if you do not have a thermometer, you can test the readiness of the oil by dropping in a potato cube; if the oil sizzles within 10 seconds the oil is ready.
2. Place the potatoes in the deep fryer, in two batches, for 6 minutes or until golden and cooked through. Using a slotted spoon, transfer the fried potatoes to plate lined with several layers of kitchen paper. Continue with the second batch of potato cubes.
3. Mix in the dry ingredients, scraping down the sides of the mixer bowl to make sure everything is mixed in well, beat on medium speed for 1 to 2 minutes. Stir in the chopped nuts and zucchini.
4. In a medium frying pan over medium heat, heat 1 tbsp of vegetable oil. Add the garlic and coriander, stirring occasionally until fragrant. Add in the fried potato cubes and ground chili, toss to combine.
5. Season with salt to taste. Remove from the heat. Serve piping hot or at room temperature with a side of Arabic bread.