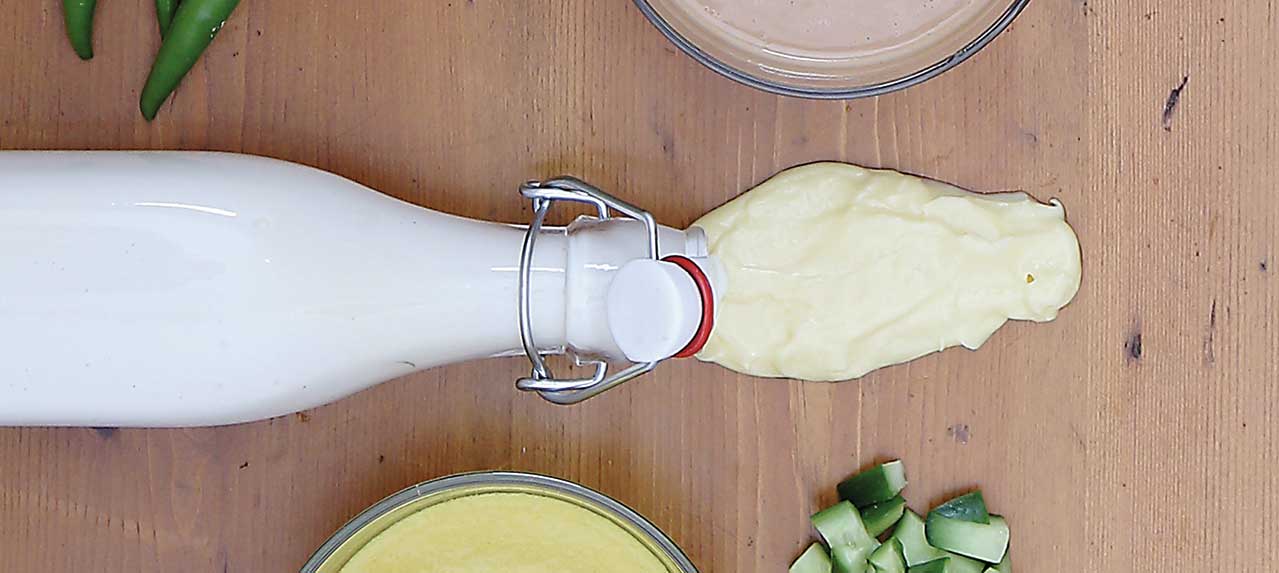 2 egg yolks, at room temperature
2-3 tsp fresh lemon juice
200 ml vegetable oil
Pinch of salt
Freshly ground white pepper
1. Place the egg yolks, 2 teaspoons of the lemon juice and a pinch of salt in a large glass or ceramic bowl.
2. Use a balloon whisk to combine mixture until it begins to thicken.
3. Pour the vegetable oil into a measuring jug.
4. Pour a few drops of the oil into the egg-yolk mixture and whisk until well combined.
5. Continue adding oil in one of two ways: either pour it in a thin steady stream down the side of the bowl, whisking constantly (this is easier if there is someone helping you), or add 1 tablespoon of oil at a time, whisking well between each addition.
6. It is important to whisk the oil in gradually. If it is added too quickly, you may have problems incorporating the oil and the mayonnaise
could separate or curdle.