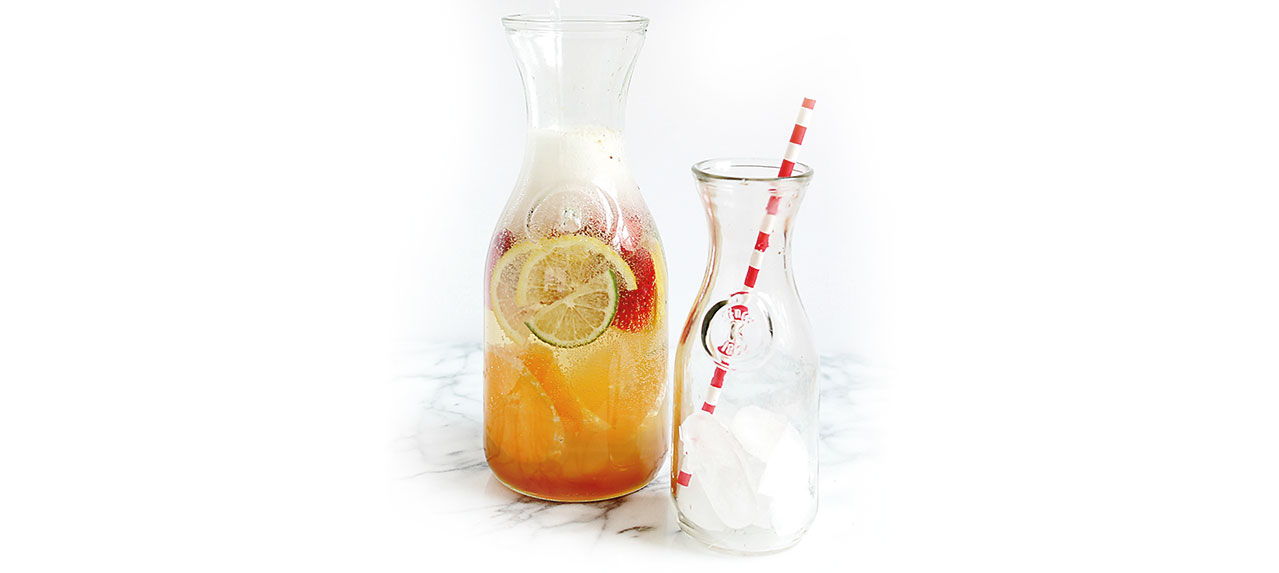 1 bottle of white wine
1 cup cognac
¼ cup orange liqueur
½ cup freshly squeezed orange juice
1 can lemon-lime soda
1 sliced blood orange
1 sliced orange
1 sliced lemon
1 sliced lime
Fresh mint
Grapes, skewered (optional)
1. Combine wine, cognac, liqueur, orange juice, and soda.
2. Add citrus slices and mint. Chill.
3. Pour over ice or frozen citrus cubes to serve.