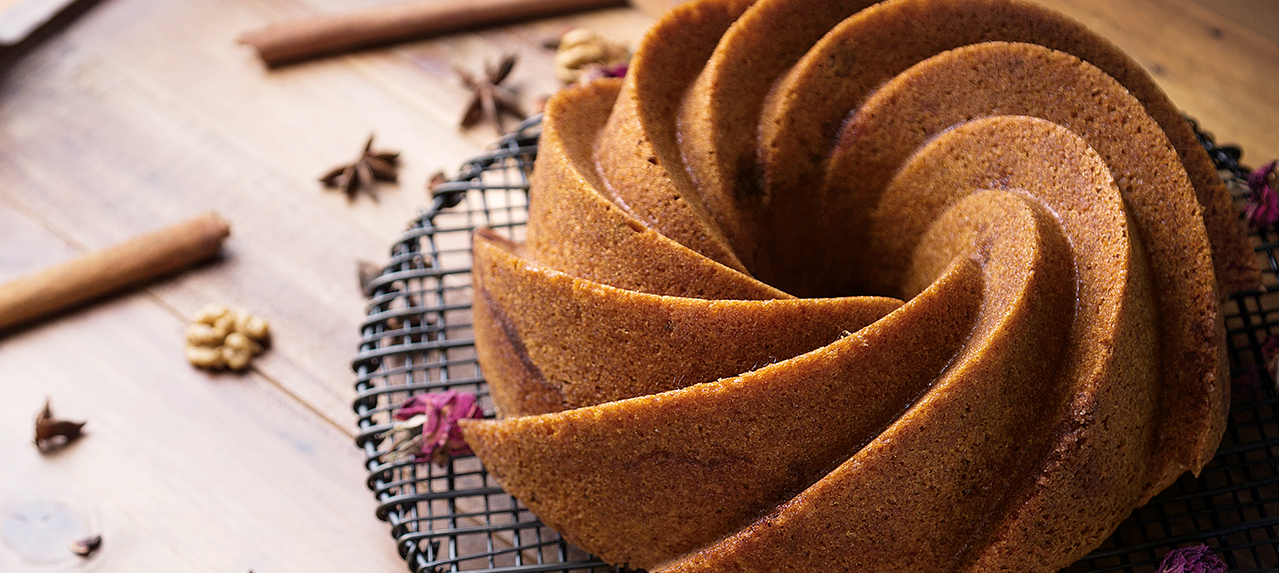 • ¾ cup butter, room temperature
• 1 ½ cups white sugar
• 3 eggs
• 1 tsp vanilla extract
• 1 cup sour cream
• 2 ½ cups all-purpose flour
• 1 tsp baking soda
• 1 tsp baking powder
• ½ cup chopped walnuts
• 1 tbsp ground cinnamon
• ¼ cup white sugar
1. Preheat oven to 205°C. Grease a 10-inch bundt pan. Beat butter and sugar with an electric mixer in a large bowl until light and fluffy. The mixture should be noticeably lighter in color. Add eggs one at a time, allowing each egg to blend into the butter mixture before adding the next.
2. Mix in vanilla. Combine flour, baking soda, and baking powder. Pour flour mixture into batter alternately with the sour cream, mixing until just incorporated. Fold in walnuts, mixing just enough to evenly combine.
3. Pour half the batter into the prepared pan. Mix the remaining ¼ cup of white sugar with the cinnamon. Sprinkle cinnamon sugar over the batter in the pan. Drop the remaining cake batter in heaped spoonfuls over filling, covering it as best you can.
4. Bake in a preheated oven for 8 minutes. Lower heat to 175°C and bake for an additional 40 minutes, or until a tester comes out clean.