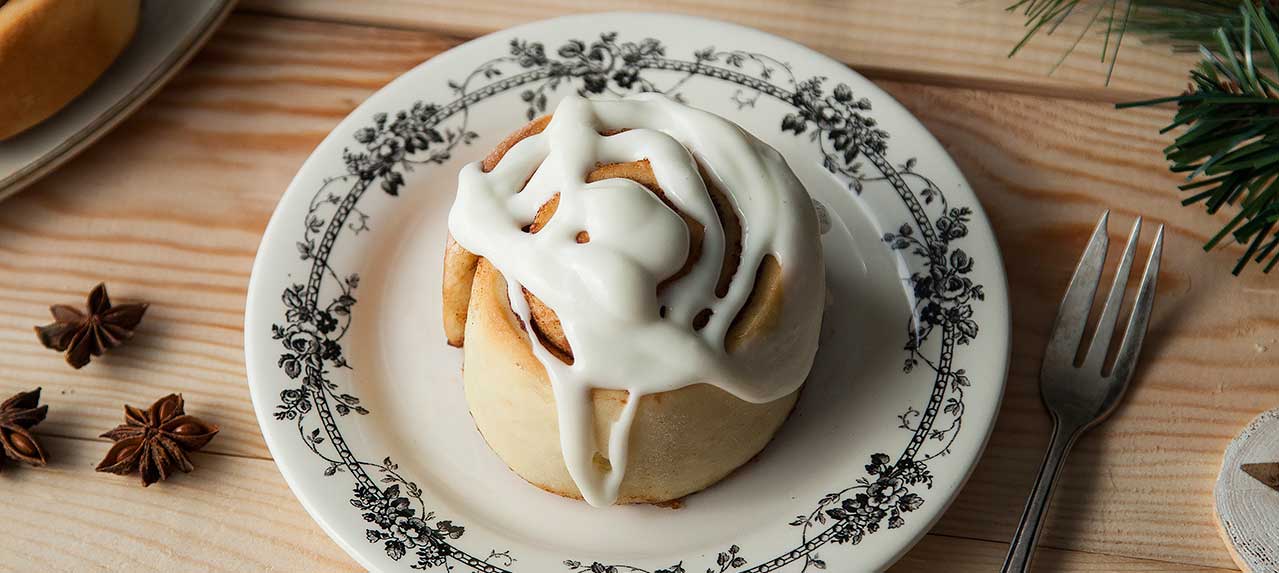 1 cup milk, warm not boiling
¼ cup melted butter
5 tablespoons of white sugar
2 ½ teaspoons quick rise yeast
1 large egg, lightly whisked
3 ½ cups (about) all purpose flour
A big pinch of salt
½ cup packed brown sugar
2 tablespoons ground cinnamon
50 gr or more butter at room temperature
110 grs Philadelphia cheese, at room temperature
2 tablespoons milk
1 teaspoon vanilla extract
1 cup powdered sugar
1. Combine ingredients of the Yeast Mixture (milk, sugar, melted butter and yeast) in a bowl. Give it a quick stir and let stand for 5 mins until yeast is activated.
2. In the meantime in a bowl sift the flour and salt. Make a small well and add the egg.
3. Add the activated Yeast Mixture to the flour and egg and mix with your hands. Once a sticky dough is formed sprinkle flour on a clean surface, tip the dough, sprinkle some more flour and start kneading until you end up with a soft and silky dough.
4. Place dough in a bowl sprayed with cooking spray, cover loosely with cling film and a kitchen towel and leave to rest and rise in a warm place for 2 hours or until double in size.
5. When dough is ready, roll It into a rectangle. Brush the butter with a spatula on the dough and the sprinkle with the sugar and cinnamon (that you will have mixed together in a small bowl. Check ingredients For the filling section).
6. Roll the dough tightly and then cut into even slices, 12 to 15.
7. Arrange the rolls in a baking dish. Cover and let rise for another 30 minutes.
8. Preheat oven to 175°C/350°F. Bake till golden brown.
9. While the rolls are baking place all the icing ingredient in a bowl of an electric mixer on medium speed until well combined. Store in your fridge till ready to use.
10. Let the rolls rest for 5 minutes before covering with the icing.
11. Serve warm.
TIP: for extra moist rolls I add a bit of heavy cream on top of each just before they go in the oven. Yum!