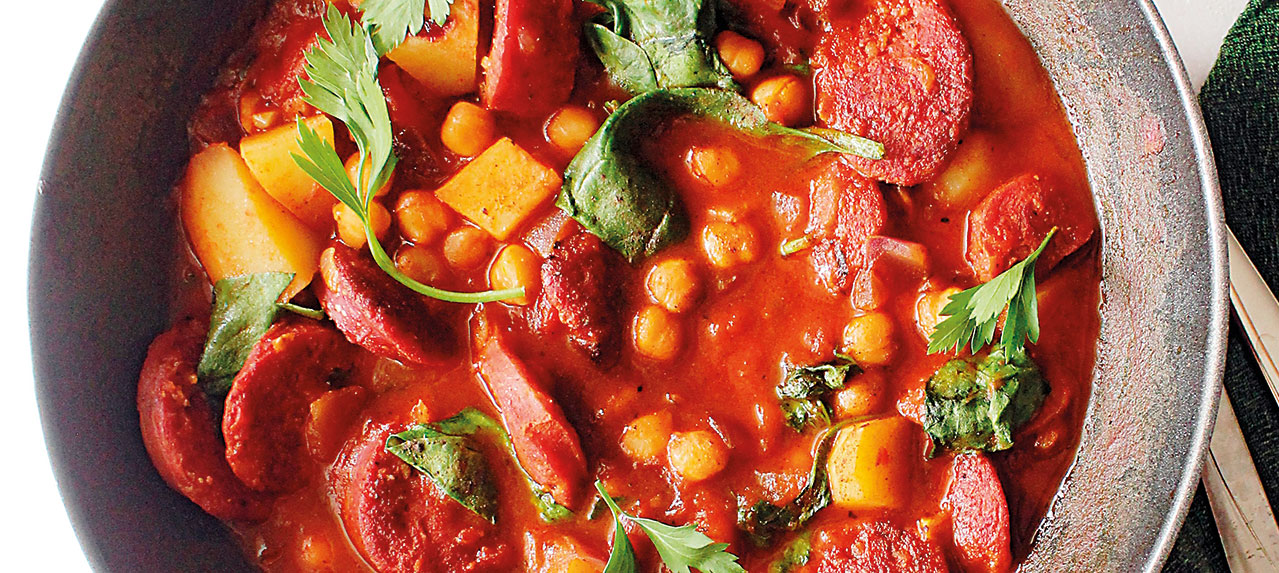 ¾ cup sangria
¼ cup freshly squeezed orange juice
with orange zest
2 tbsp sugar
1 tsp sweet or hot paprika
450g chorizo sausage sliced into half moons
2 cloves garlic, thinly sliced
1 can chick peas, drained and rinsed
¼ cup pimentos, thinly sliced
Salt and black pepper
Olive oil
Parsley, chopped
1. In a saucepan, add sangria, orange juice, orange zest, sugar, and paprika. Let reduce by about half or until thickened and syrupy.
2. Once the sauce has reduced, in a large skillet over medium-high heat, add a few drizzles olive oil and pan fry the chorizo for about two minutes. Add garlic slices, allowing them to soften and lightly brown.
3. Toss in chick peas and pimentos, just to heat through, another two minutes or so. Pour thickened marinade over mixture, tossing until well coated. Taste and season.
4. Drizzle with olive oil and top with plenty of parsley.
5. Serve in small, individual bowls or on a platter for guests to serve themselves.