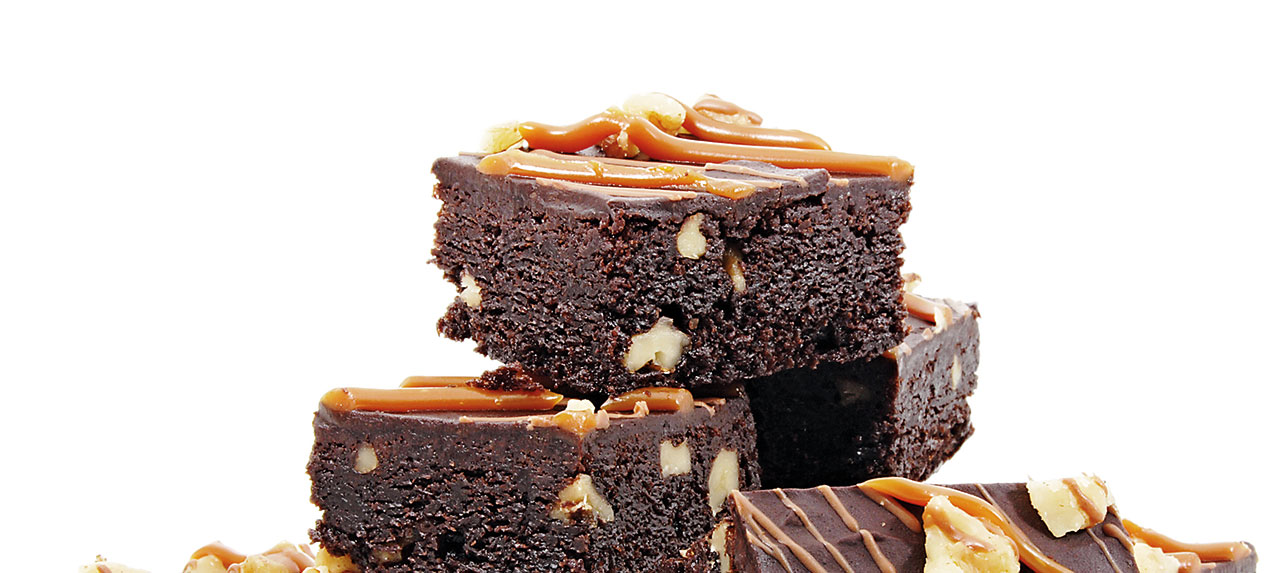 200g dark chocolate minimum of 60% cocoa
125g butter
200g powdered sugar
2 tbsp flour "1er choix"
1 tbsp Vahiné vanilla icing sugar
50g walnuts
4 eggs
1. In a double boiler melt the chocolate with the butter (in small pieces) while stirring.
2. Remove the pan from the stove, add the sugar and mix thoroughly.
3. Preheat oven to 180°C.
4. Make a well in the pan and pour in the whole egg, mix immediately. Repeat with the other eggs.
5. Add two tablespoons of flour and stir briskly.
6. Break the walnuts into 2 or 3, then fold into the batter.
7. Spread batter into a rectangular mold. Cook for 20 minutes.
8. Once finished cooking, allow the dish to cool, unmold the cake, cut and sprinkle with icing sugar.