CHOCOLATE ROSEMARY COOKIES
Makes about 2 dozens | Preparation 15 mins Cooking 10-12 mins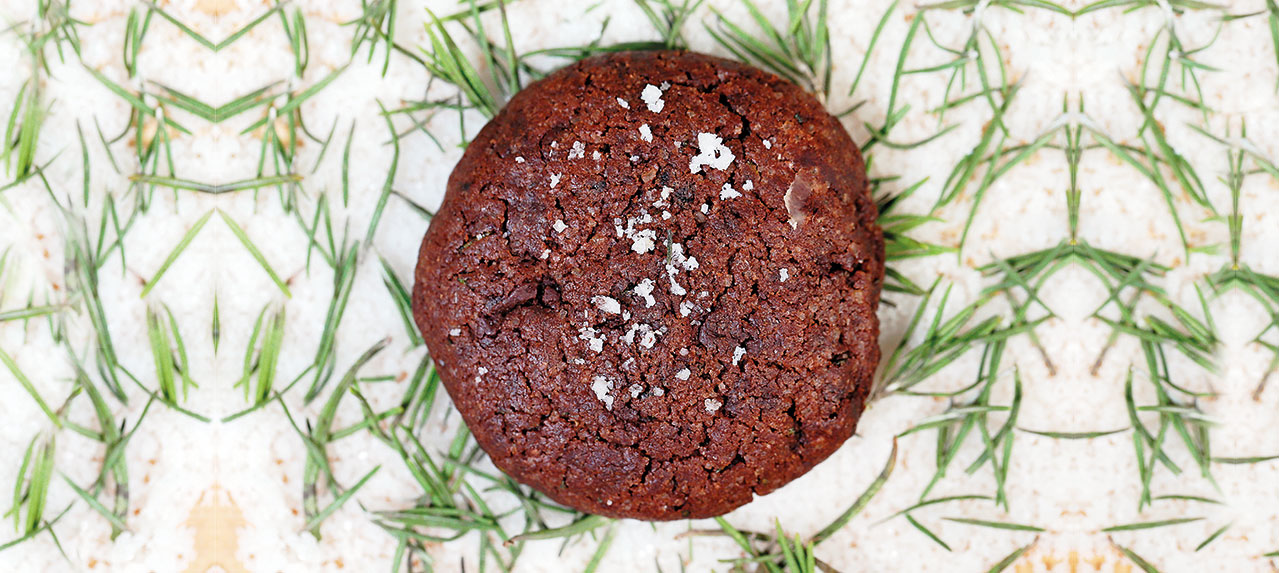 2¼ cups flour
1 tsp baking soda
¾ cup white sugar
¾ cup brown sugar
1 tbsp instant coffee
½ tsp salt
1 cup unsalted butter
2 tbsp fresh finely chopped rosemary
2 eggs (room temperature)
½ tsp vanilla
¾ cup cocoa
1 ½ cup chocolate chips
Sea salt for garnish
1. Preheat oven to 185°C and prepare cookie sheet by covering it with parchment paper or greasing it.
2. In a bowl, combine flour, salt, baking soda, cocoa and instant coffee.
3. In a mixer, whisk together butter, white sugar and brown sugar at medium speed for five minutes.
4. At low speed, add one egg at a time and the vanilla to the sugar-butter mixture.
5. Combine the sugar-butter mixture with the flour-cocoa mixture using a rubber spatula. Stir in chocolate chips and rosemary using the spatula.
6. Put the mixture in the fridge for at least 2 hours or preferably overnight.
7. Take the mixture out of the fridge and make balls the size of a small spoon.
8. Slightly flatten the tops of each dough ball and sprinkle generously with sea salt.
Keep 4cm between each cookie.
9. Bake for 12 to 14 minutes.
10. Remove the cookies from the oven. Leave the cookies on the sheet for a couple of minutes then move
to a cooling rack.