CHOCOLATE MOUSSE WITH NO EGGS
BY PARTICULIER CHOCOLATIER
Serves 12 | Preparation 15 mins Resting 20 mins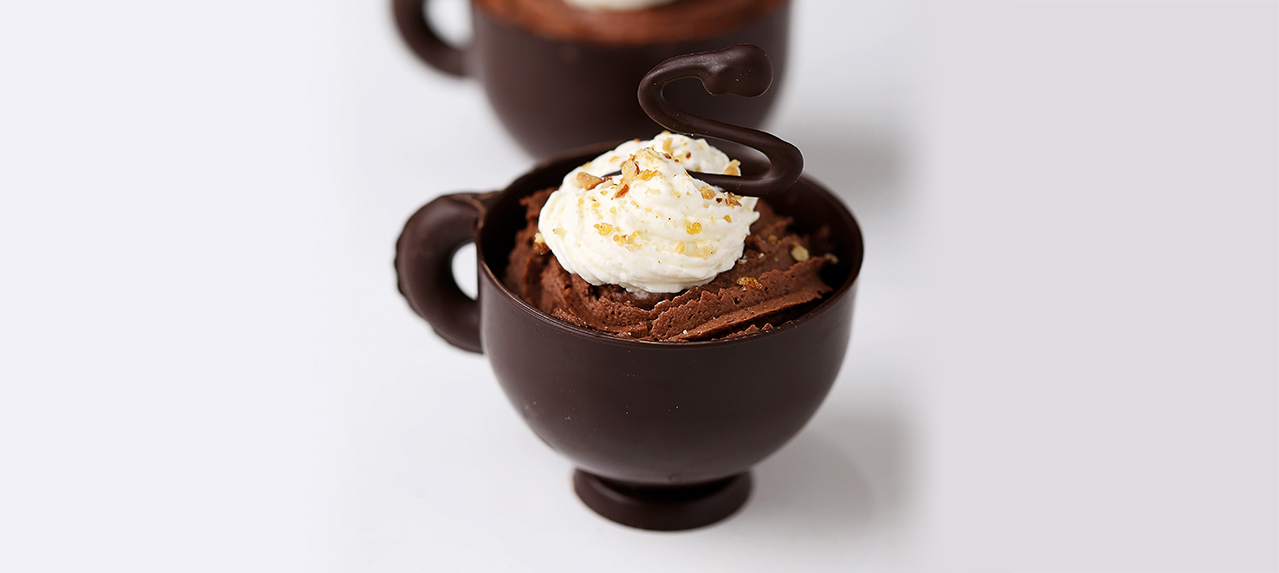 1 cup milk
¼ cup sugar
500g chocolate
2 cups cream (whipped)
3 tbsp oil
Chocolate cup
Plastic cup
Tempered chocolate
Food graded plastic sheet
Food graded plastic bag
1. Combine the sugar and milk into a pan over medium heat flame; stir until the sugar dissolves completely.
2. Cut the chocolate into small pieces, put the pieces into a bowl then add to it the hot milk and stir till the chocolate melts.
3. Add the oil to the mixture then leave it to rest for 20 minutes, until it is lukewarm.
4. In a different bowl whip the cream until soft peaks form.
5. Fold in a little of the whipped cream into the chocolate mixture, then fold in the rest of the cream.
Mix slowly.
6. Pour into a chocolate mold and serve.