CHOCOLATE MOUSSE WITH RASPBERRY INSERTS
Serves 6 | Prep/cooking 45 mins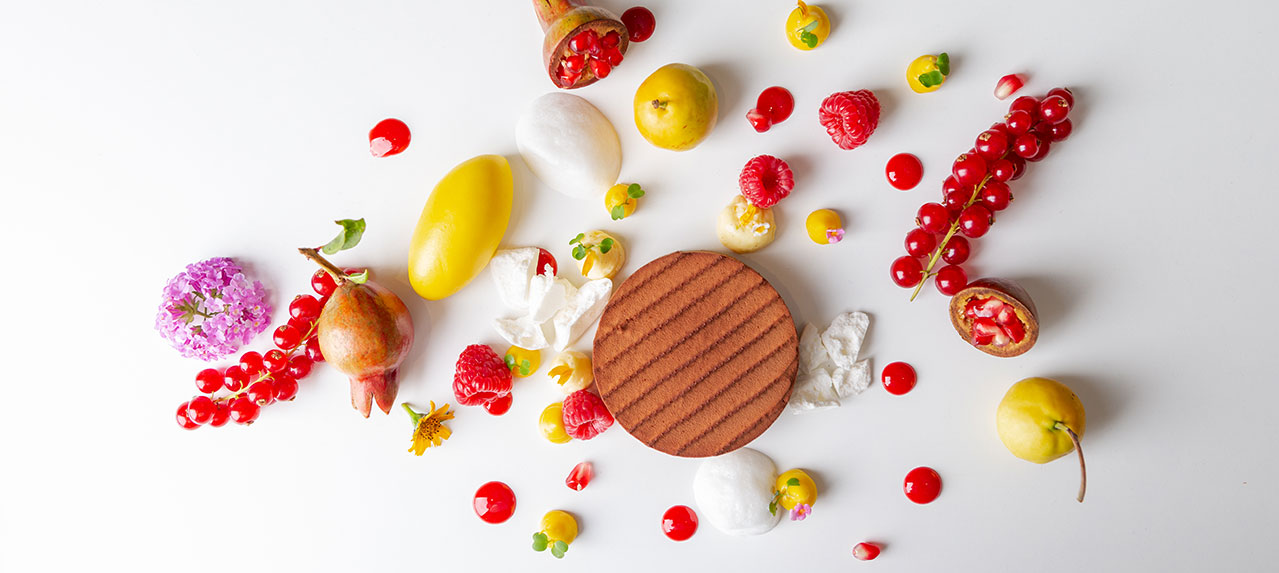 375g raspberry purée
45g sugar
5g lemon juice
300g dark chocolate
5g gelatine
125g milk
250g cream
1. Mix the raspberry purée, sugar and lemon juice together.
2. Melt the dark chocolate into a saucepan; stir in gelatine.
3. Heat the milk and mix it with the warm chocolate blended.
4. Whip the cream and mix it with the chocolate mixture.
5. Pour the chocolate mousse over crumbled sable into a ring of 12cm diameters.
6. Add in the middle the raspberry coulis.
7. Top with another layer of chocolate mousse.
8. Chill for at least 4 hours before serving.
9. Decorate the plate with red fruits and raspberry coulis.