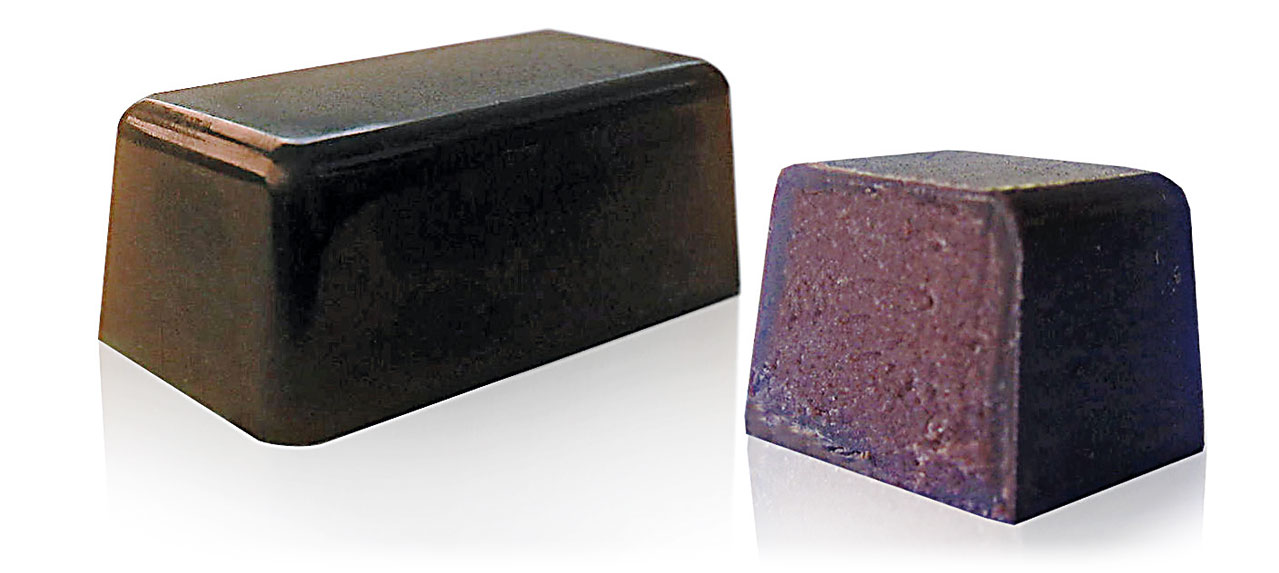 Chocolate bonbon
400g of 70% dark chocolate
Raspberry ganache
250g milk chocolate
170g raspberry puree
120g heavy cream
64g inverted sugar
80g butter, cut into small pieces
1. For the chocolate bonbon, melt three quarters of the chocolate in a double boiler.
2. Check the temperature of the chocolate with a thermometer. When it reaches 55°C-58°C,
remove the chocolate.
3. Set aside one-third of the melted chocolate in a bowl, in a warm place. Add the remaining quarter of the chocolate into the remaining two-thirds of the melted chocolate, stirring constantly, until it reaches a temperature of 30°C. Then add the melted chocolate that you have set aside to increase the temperature. Stir until the chocolate temperature reaches 32°C.
4. Put the tempered chocolate into the bonbon mold and hold the mold upside down and using a spatula, remove excess chocolate. Put the mold into the fridge until the chocolate is set.
5. For the raspberry ganache, melt the milk chocolate in the microwave on low, stirring regularly so that the chocolate melts smoothly and does not burn.
6. In a saucepan, mix the raspberry puree, the cream and the inverted sugar and bring them to a boil.
7. Add the hot mixture to the chocolate bit by bit, mixing by hand and thoroughly in order to have
a perfect blend.
8. Let the ganache cool for half an hour then add the butter pieces and stir using a blender until you have a smooth shiny ganache.
9. Fill the chocolate-lined mold with the ganache. Put into the refrigerator to cool.
10. Once cooled, cover the raspberry ganache with more tempered chocolate.