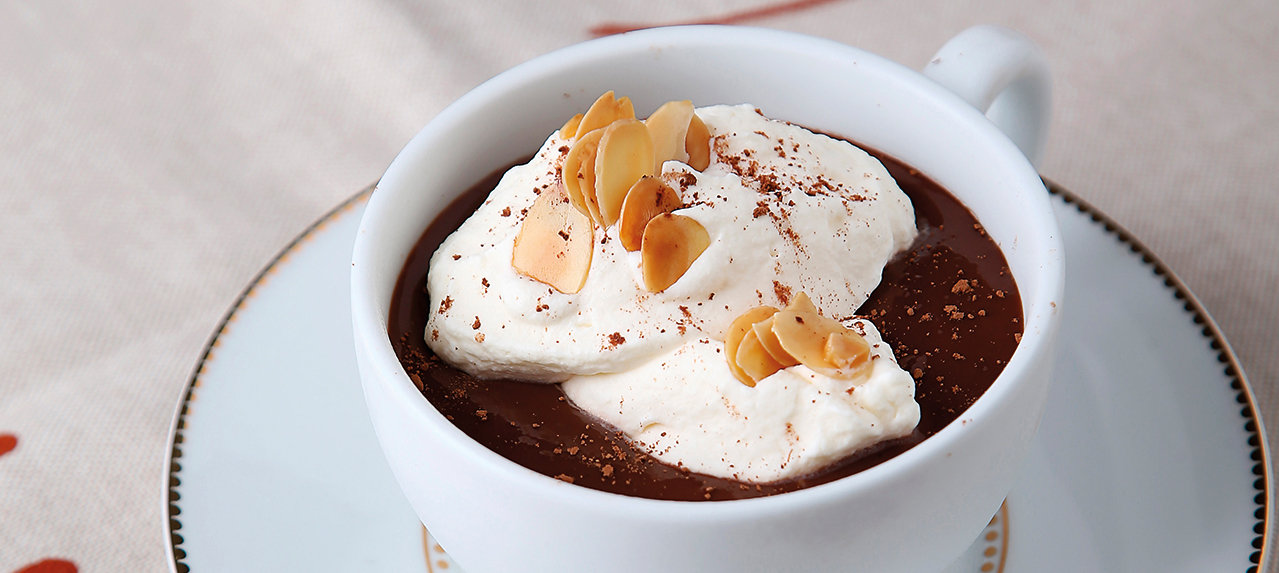 300 ml double cream
50g icing sugar
250g chestnut purée
Garnish
50g flaked almonds, toasted
30g cocoa
1. In a clean bowl, whisk the heavy cream and icing to soft peaks.
2. Fold in the chestnut purée.
3. Spoon into an airtight container and cover in the freezer for at least 12 hours.
4. Divide the pudding into serving bowls, dust with cocoa powder, and top with toasted almonds.