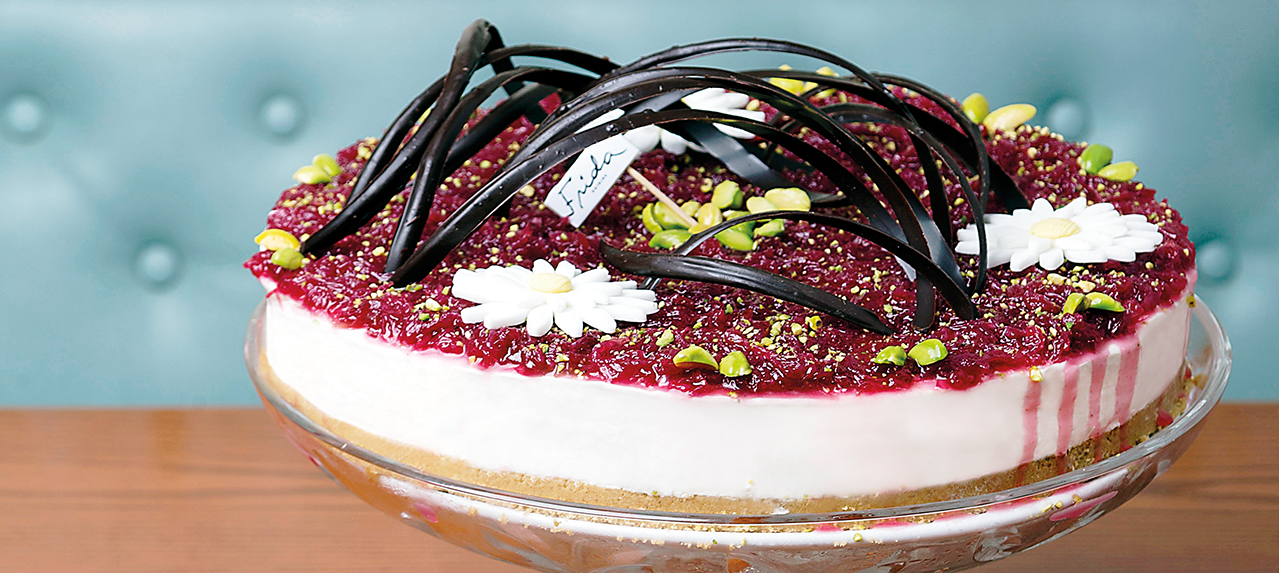 • 650g cream cheese
• 750ml fresh cream
• 130g butter
• 400g digestive biscuits
• 100g white sugar
• 25ml rose water
• 100g rose jam
• 15g pistachio powder
1. Put the biscuits in a resealable plastic bag and crush them with a rolling pin until fine crumbs form. Add the unsalted butter to the crumbs and mix (with a blender) for around 3 minutes.
2. Place the mixture in a round pan, spreading it and press until the mix is flat. Chill the crust in the freezer for at least 10 minutes.
3. Meanwhile, mix the fresh cream and the sugar in a medium bowl. Slowly, add the cream cheese to the mix and continue mixing for around 10 minutes until smooth.
4. Pour the filling into the crust, smooth the top with a rubber spatula. Cover with plastic wrap and place it in the refrigerator for 30 minutes. Before serving, cover the cheesecake with the rose jam and pistachio powder.