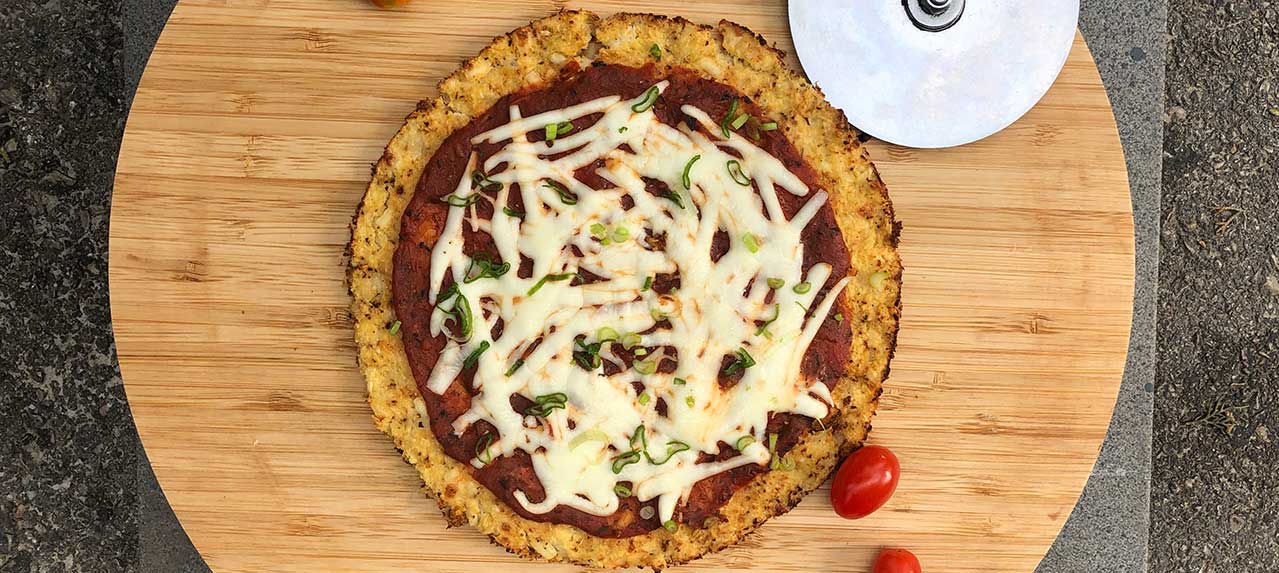 3kg raw cauliflowers
360g shredded mozzarella
6 eggs
1. Wash the cauliflowers and spread them in baking tray.
2. Roast the cauliflowers in an oven heated to 180 degrees for 15-20 minutes.
3. Once cooked, grate the cauliflowers in a food processor and get rid of any released water.
4. Mix the cauliflower with the shredded cheese and the eggs slowly until the dough becomes smooth.
5. Roll the dough on a tray and bake it for 8 minutes at 80 degrees.
Suggested toppings: Tomato sauce, green onions, light mozzarella cheese