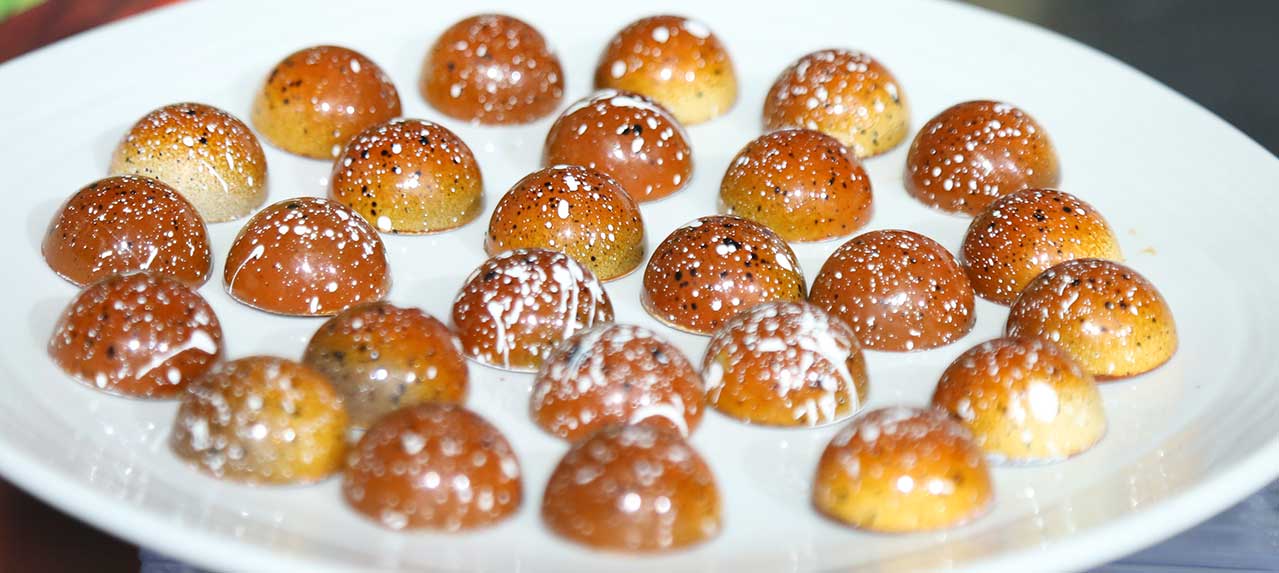 335g cream UHT
375g Carob Molasses
160g Glucose
32g  Inverted sugar
85g zephyr caramel chocolate
1. In a saucepan bring to boil all together the cream, carob molasses, glucose and inverted sugar.
2. At 105ºC, add the caramel zephyr chocolate out of fire.
3. Mix well, keep at room temperature covered.
4. At 26ºC, pipe the carob molasses ganache into the milk chocolate shells.
5. Close the molds with milk chocolate.