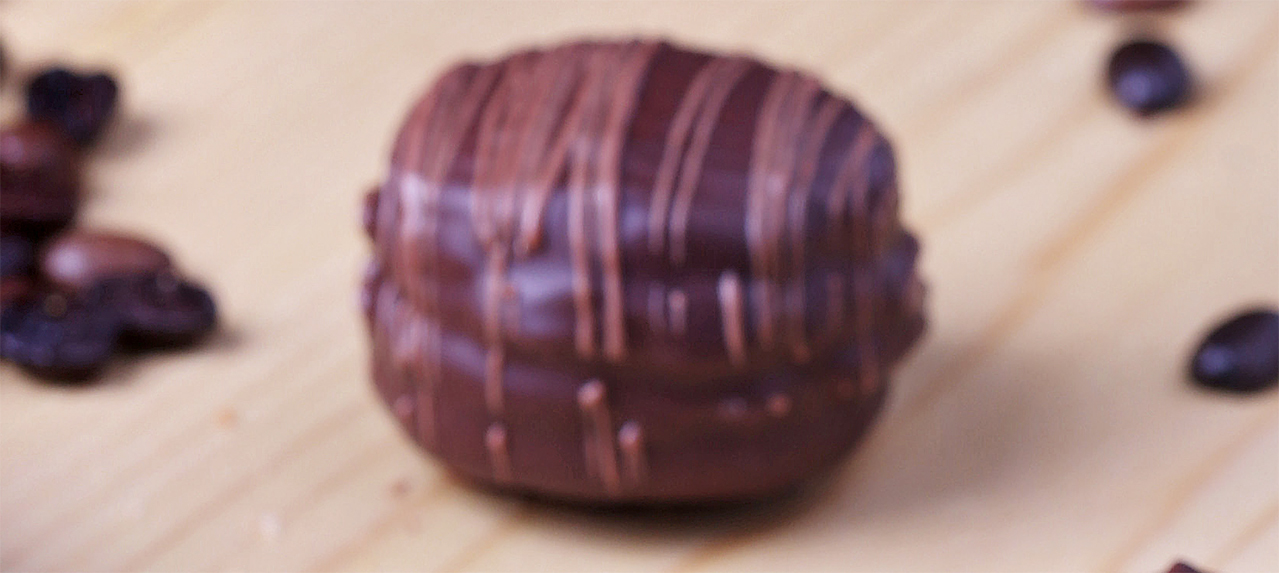 Chocolate macarons
185g almond powder
185g icing sugar
30g unsweetened cocoa powder
50g water
200g caster sugar
2x75g egg whites
Red food coloring
Sea salt caramel
185g cream
1 vanilla pod
375g caster sugar
60g glucose
300g sea salt butter
1. For the macarons, preheat the oven to 170°C.
2. Mix the almond powder and icing sugar in the bowl of a mixer. Rotate for 30 seconds to refine both, and then save them in a container.
3. In a heavy saucepan, mix water with the sugar, and then heat up over medium heat; it must reach 118-119°C. Meanwhile, pour 75g of egg whites in the mixer.
4. Watch your thermometer, and when it reaches 114°C, turn your mixer to full speed, and when the temperature reaches 118-119°C remove the pan from the heat, reduce the speed of your mixer and pour in little by little the cooked syrup.
5. Then, when you have poured all the syrup, re-turn the mixer to high speed to cool your meringue.
6. Meanwhile, pour 75g of egg whites remaining on TPT and mix to get a fairly thick dough.
7. Stop the mixer; the meringue should be smooth, shiny and pretty consistent.
8. Then take a small amount of meringue and fold in the almond mix to relax, then add the remaining meringue and mix again. Work for a homogeneous semi-liquid consistency.
9. For the seal salt caramel, put the cream in a saucepan, scrape the seeds from the split vanilla pod into the cream, and drop in the empty pod. Bring to the boil, and then take off the heat immediately.
10. Meanwhile, heat a saucepan, then add a small quantity of the sugar with the glucose and heat slowly until it forms a light caramel and the sugar crystals have dissolved.
11. Add the remaining sugar and continue to cook, this will take about 15 minutes. Gradually add the warm cream to the caramel, mix well and take off the heat. Add the butter and leave to cool.
12. Using a dipping fork, dip each macaron in some tempered chocolate and ensure it is evenly coated. Tap the fork on the side of the bowl to remove any excess chocolate, leave to set and decorate.