What's the juiciest, most mouthwatering burger in town? We couldn't decide, so Zomato did the hard work for us!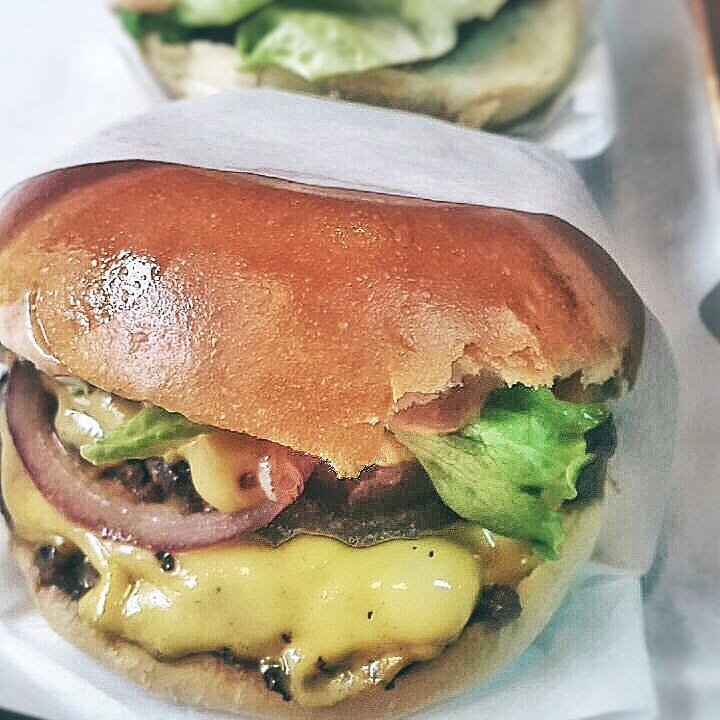 Best Burgers
"We ordered the cheese burger and the BBQ bacon. The Angus beef is excellent, just like it should be, the sauce is amazing, and the bacon is tasty. The cheese was melting. I loved these burgers. The fries are good too."
Reviewer Rita Eid
Known for Good meat quality and the live cooking of burgers
Cost for two 25,000 L.L.
Address Hazmieh 70 937237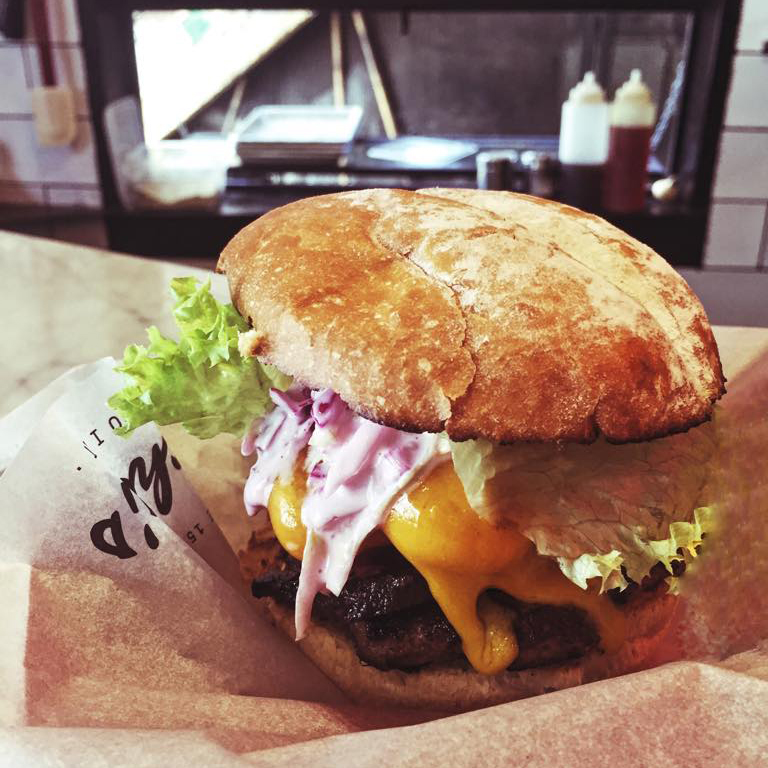 Butcher's BBQ Joint
"Butcher's BBQ Joint might be the closest thing to heaven for meat lovers. I just don't know where to begin to describe how good the food was, from the crispy bacon strips drizzled with honey (OMG!), to the juicy merguez and P.I.G. burgers. "
Reviewer Joanna Gharios
Known for The first soul food in Beirut
Cost for two 40,000 L.L.
Address Pharaon Street, Mar Mikhael 01 567227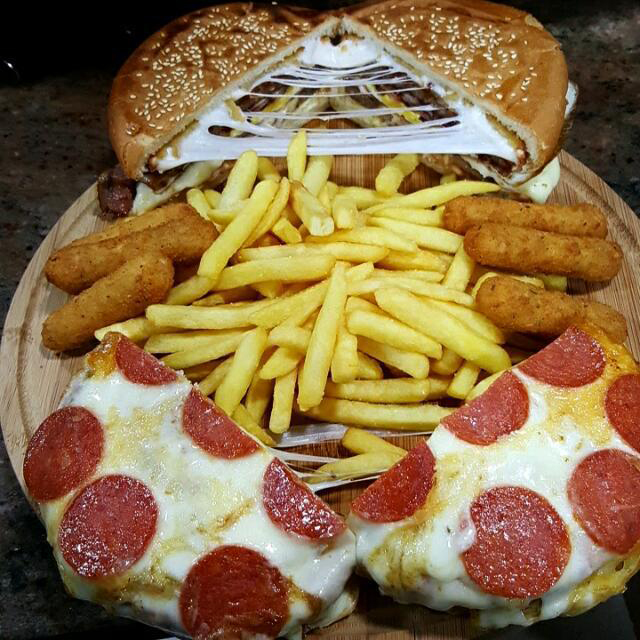 Chez Chakour
"A big variety of food for very affordable prices! The burgers are truly amazing. So delicious especially the Suicide Burger, not to forget the mozzarella sticks and the bacon rolls."
Reviewer Antoine Khoury
Known for Gigantic burger
Cost for two 30,000 L.L.
Address Main Street, Mrouj 04 295153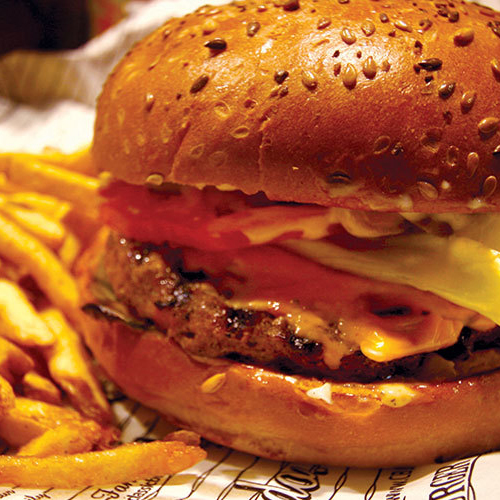 Classic Burger Joint
"Definitely the best burger chain up until now, with a wide variety including all the classics, crispy fries and my personal 'fave' – the Mexican. CBJ is known to be fairly priced. Burgers should not be expensive and they definitely have respected that fact."
Reviewer Gio Maljian
Known for Serving burgers that cook up a gourmet storm
Cost for two 40,000L.L.
Address All over Lebanon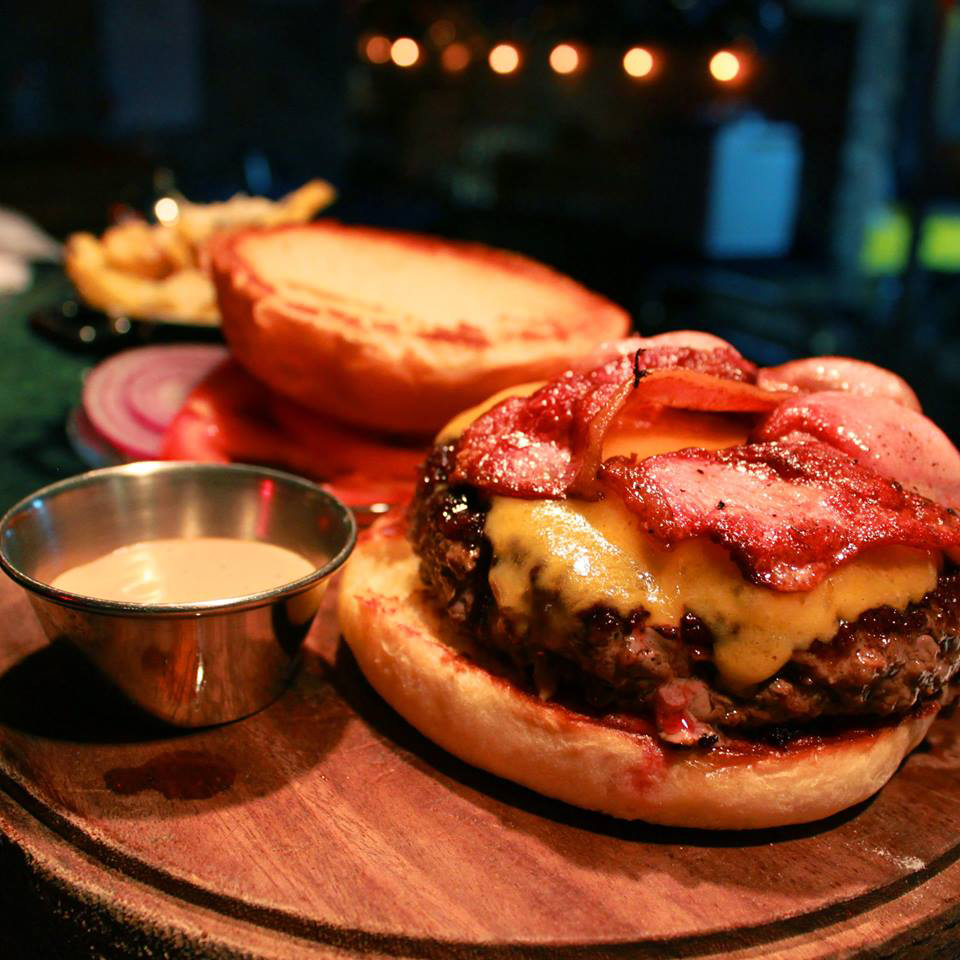 East Village
"Their US Angus Burger is the juiciest burger; the meat is perfectly cooked and seasoned, with fresh vegetables, and the sauce is amazing. The sun dried tomato bread in the Goat Cheese Salad is a great substitution."
Reviewer Nour Chaccour
Known for The design, menu, and feel-at-home service is inspired by Manhattan's hip and vibrant neighborhood
Cost for two 70,000 L.L.
Address Al Barakat Building, Ground Floor, Main Street, Badaro 76 838386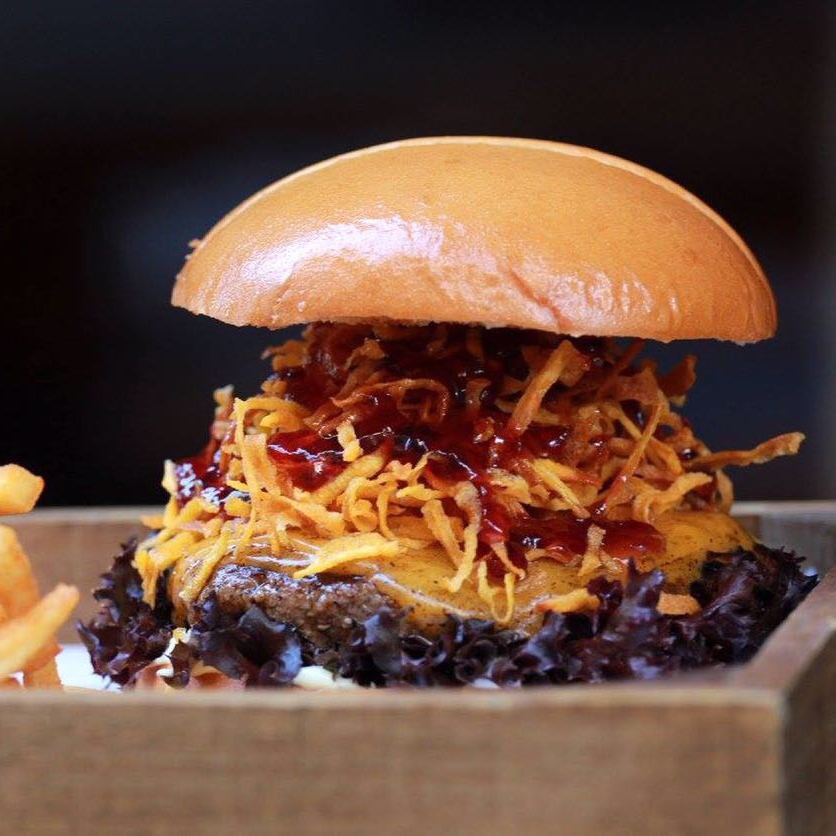 Ferdinand
"I had the Ferdinand Burger, an Australian Angus grain-fed beef patty with blueberry sauce and cheddar cheese. One of the best burgers I've had."
Reviewer Tamara Moussa
Known for Decorated in a warm and friendly atmosphere, crowded with intellectuals, foreigners, artists and students
Cost for two 75,000 L.L.
Address Mahatma Gandhi Street, Hamra 01 355955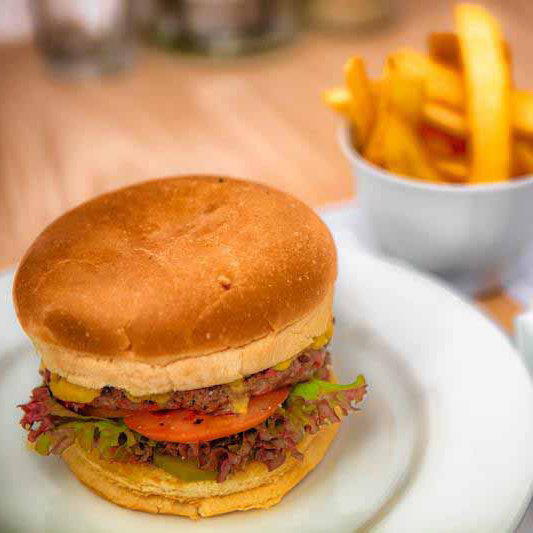 Frosty Palace
"My favorite burger place! The meat is tender and juicy, the decor/ambiance is nice and the staff is friendly and helpful."
Reviewer Fady Touma
Known for Retro diners' ambiance with burgers and milkshakes
Cost for two 70,000 L.L.
Address Pharaon Street, Mar Mikhael 01 449595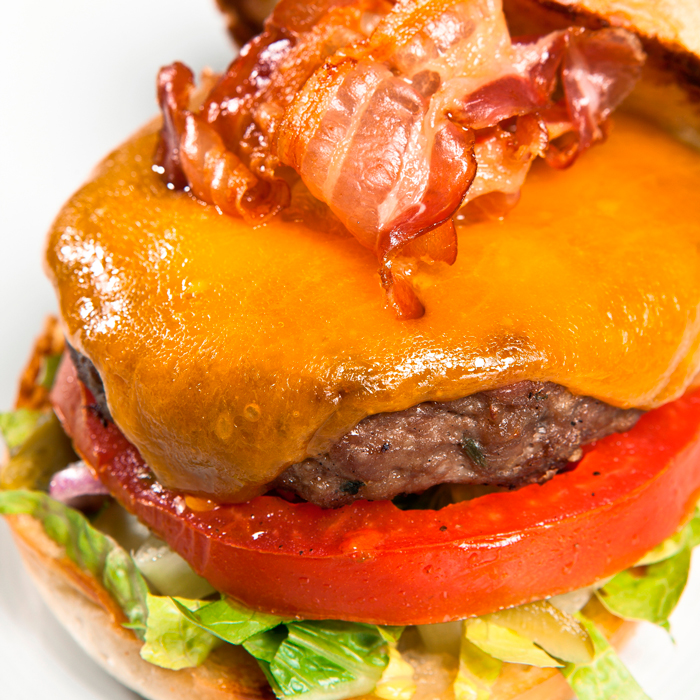 Gordon's Cafe
"We ordered beef burger, chicken burger and a pizza. What really satisfied our taste buds was the burger. A very tender and juicy meat with a lot of tasty onions, bacon and a delicious sauce, served with curly fries and cheddar sauce."
Reviewer Mario Estelle
Known for Chic, casual and cosmopolitan with a sidewalk location. Serving breakfast and nonstop dining; salads, burgers, and wood-fired pizzas
Cost for two 90,000 L.L.
Address Le Gray Hotel, Ground Floor, Martyr's Square, Downtown 01 962862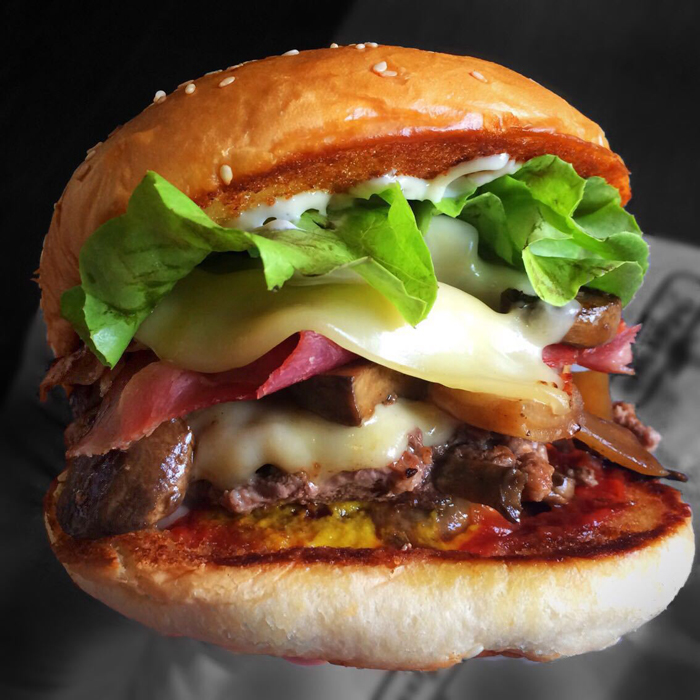 Marky's Philly Joint
"Small place, but good food. The burgers the Philly steak and the poutine were great; the cheese and the bacon were very yummy. The service is good and the staff – very friendly. "
Reviewer LebTaste
Known for A restaurant that serves Canadian specialties
Cost for two 45,000 L.L.
Address Centre Kaline, Horch Tabet, Sin El Fil 01 511801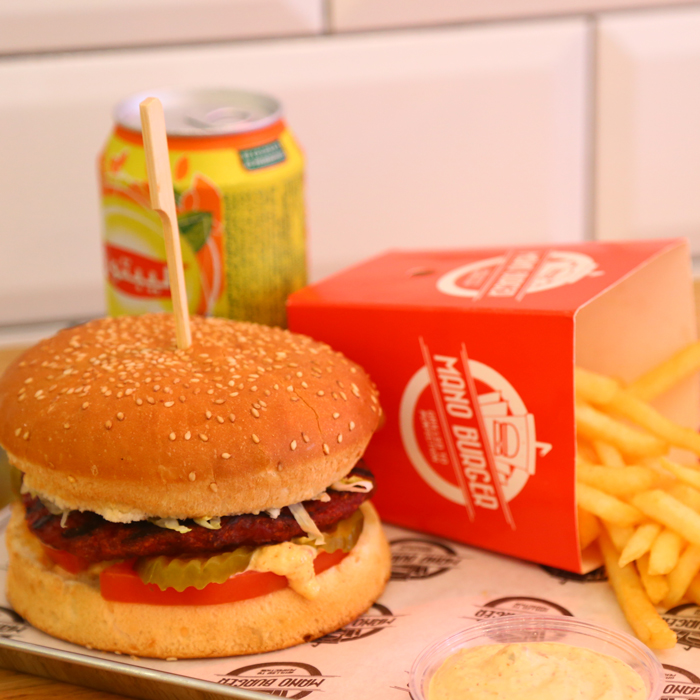 Mano Burger
"What can be better than an ordinary beef patty burger? A Sujuk Burger! To explain how good it was with words would be an understatement. A juicy sujuk patty covered with the right cocktail sauce, fresh tomato slices and lettuce with some pickles to give it that extra soury taste – all deliciously prepared and served in a very nice box. You can see the work that went into branding and making this place more appealing for people, yet it is still very affordable with great quality."
Reviewer Le Barbour
Known for The newest edition to the Mano legacy, grilling burgers to perfection
Cost for two 20,000 L.L.
Address Blanco Center, Ground Floor, Municipality Street, Bourj Hammoud Opening hours Mon-Sun (11 a.m. to midnight) 01 250052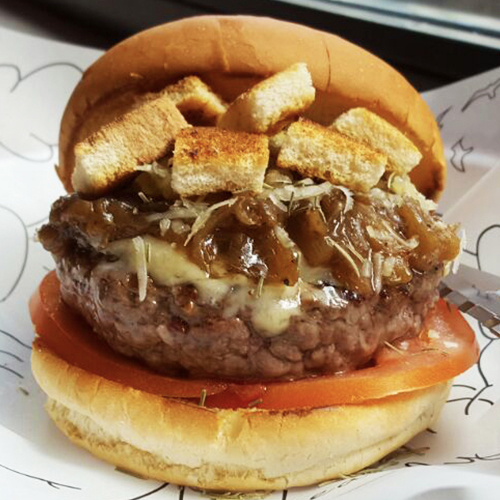 MJ's
"Previously a garage, this beautifully decorated place has it all! The staff is super nice, the place is warm and very clean. Portions are good and prices are very fair."
Reviewer Christian Yaacoub
Known for Free hugs
Cost for two 48,500 L.L.
Address Pharaon Street, Mar Mikhael 01 570355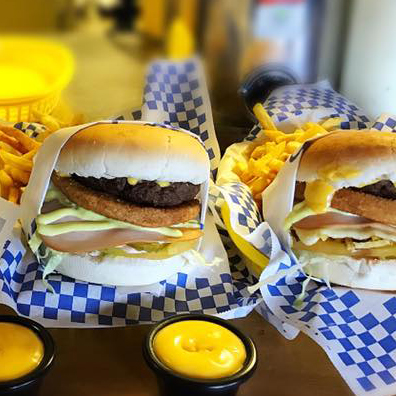 Munchease
"A beautiful wooden cabin , young dynamic friendly service , crispy golden fries , good bun, fresh ingredients, delicious meat and all in all, mouthwatering delicious burgers! Definitely my every time stop on my way south!"
Reviewer Elias Mansour
Known for Juicy burgers on the way to the south
Cost for two 35,000 L.L.
Address Highway, Khalde, Aley District 03 021464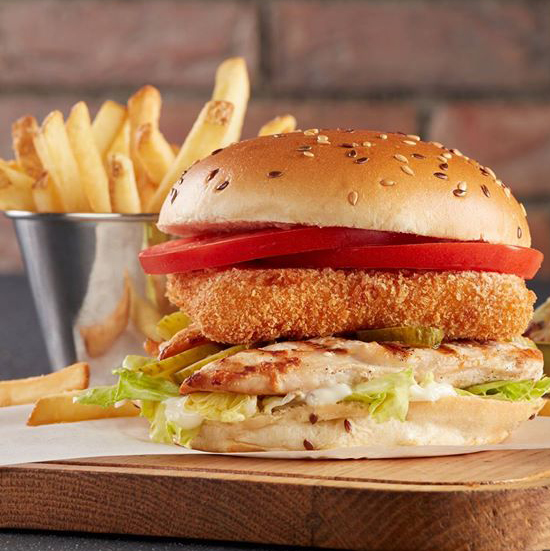 Roadster Diner
"Order: One super sampler, One double chicken burger with mozzarella sticks dipped in barbecue sauce and bacon, one cheese at heart and potato wedges. Everything was perfectly well cooked and arrived at a good temperature and of course well presented."
Reviewer Mario & Estelle
Known for American diner presenting different kinds of sandwiches and burgers
Cost for two 65,800 L.L.
Address All over Lebanon 1585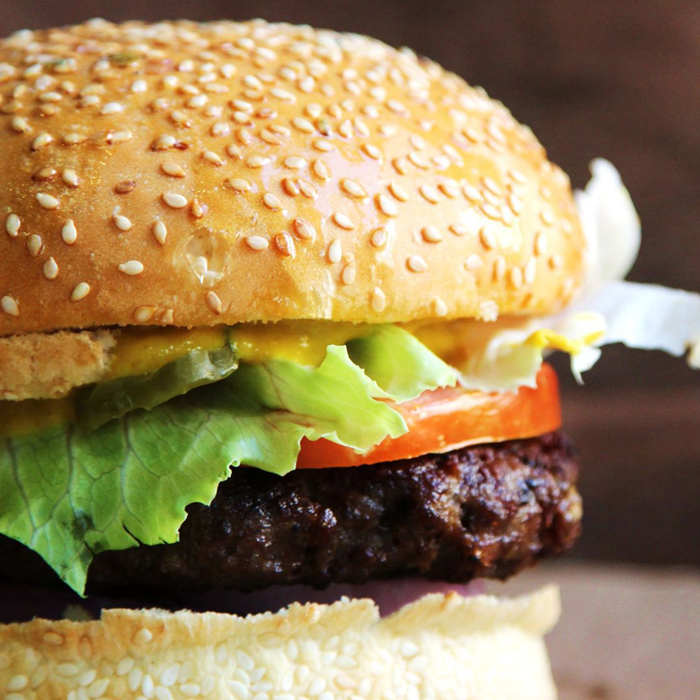 Sandwich Inc.
"I loved the BBQ burger; the Angus beef is fresh thick well cooked and marinated. The sauce is good and so is the seasoning. Prices are good for the portion served."
Reviewer Rita Eid
Known for A place with bio, fresh and local premium food that serves burgers, sandwiches, BBQ and homemade plates
Cost for two 20,000 L.L.
Address Old Saida Road, Near Tayouneh Roundabout, Chiyah, Baabda 01 395014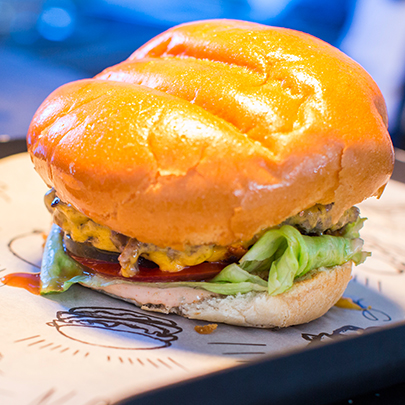 Smoking Bun
"This is the definition of delicious, high quality street food. The burger is awesome because all the ingredients are fresh and of good quality. The patty and the cheese taste heavenly and the fries are perfect. We highly recommend you to try it."
Reviewer Eaternity
Known for Serving only one burger
Cost for two 35,000 L.L.
Address Mar Mikhael, Hamra, Faraya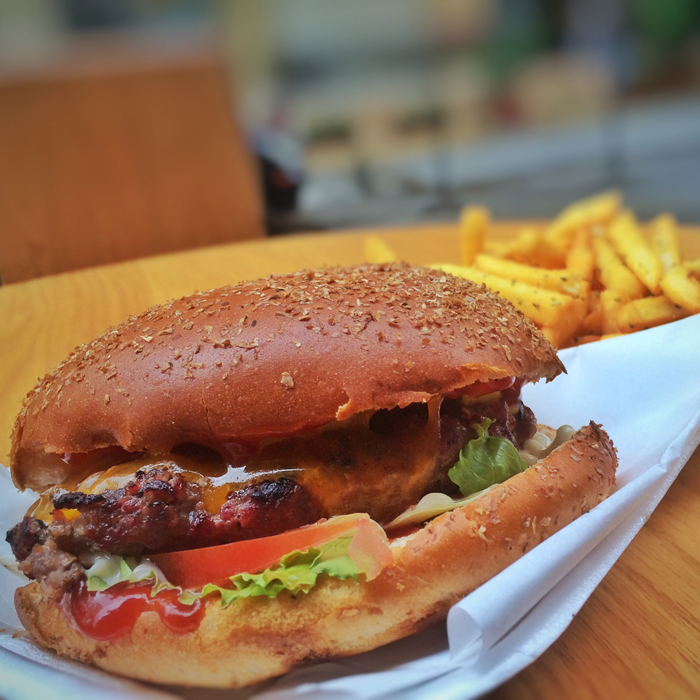 Urban Grill
"The hamburgers are just perfect. The meat is juicy and the association of the ingredients gives a terrific taste to the burgers. Moreover, the fries with cheddar are a very appetizing appetizer."
Reviewer Ralph Siriani
Known for A refill on fries
Cost for two 22,000 L.L.
Address Saad El Khoury Building, Bon Pasteur St., Behind AUST, Achrafieh 76 746555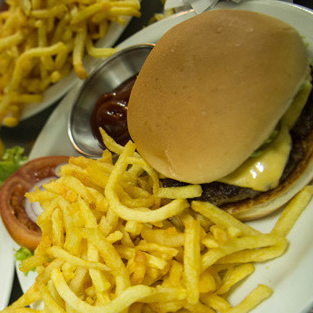 The Happy Prince
"This is one darn good burger! Every layer is perfected. Even the fries are awesome. I really enjoy eating here. Service was fast and the waiters were really friendly."
Reviewer myCityBeirut
Known for Serving juicy burgers in a cozy atmosphere and brunch on Saturday and Sunday
Cost for two 100,000 L.L.
Address Alexander Fleming Street, Mar Mikhael 01 569040