WORLD-RENOWNED LUXURY DATE CONNOISSEUR, BATEEL,
OPENS A NEW BOUTIQUE AT DUBAI HILLS MALL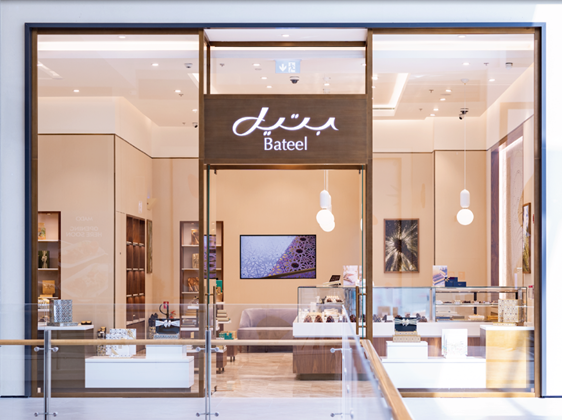 award-winning leader in the international luxury food industry, and the region's ultimate luxury gifting destination, Bateel, celebrates the launch of its newest boutique at Dubai Hills Mall. The luxury boutique boasts an array of gourmet delicacies including the brand's famed organic dates, single-origin chocolates, confectioneries, and date-inspired creations crafted using the finest ingredients.
Located on the mall's first floor, the luxurious boutique is designed to exude the warmth of Arabian hospitality. Featuring exquisite interior architecture and elegant retail displays showcasing the full range of Bateel gourmet products and luxury packaging, customers are invited to experience the exceptional.
The new boutique houses Bateel's renowned collections of the world's only gourmet, organic dates, delectable single-origin chocolates, date-inspired creations, and world-class gourmet products that transform simple dishes into something more sophisticated, healthy, and desirable. The extensive range of products are perfect for gifting, as well as self-consumption, it's also fully customizable and available in a wide array of packaging including stunning wooden boxes, ballotins, silver trays, luxury hampers and classic carton packaging. The Signature Collection, a bespoke representation of the brand's heritage of excellence, is also showcased at the new location. The collection features Bateel's seven delightful selections of organic, plain, or filled dates, presented in exquisite pearl-white packaging accentuated with fine finishes, tailored to suit a variety of tastes.
Taking pride as the ultimate gifting destination, Bateel continues to offer unique delicacies including the finest and most sumptuous single-origin chocolates. The brand's Date Chocolate Royale is encased in vivid blue and gold gift packaging available in a selection of gift sizes.
A homegrown brand with international acclaim, Bateel has a presence in 15 countries with 42 boutiques spanning three continents.
Bateel creates an exceptional luxury retail experience at Dubai Hills Mall, showcasing innovation, and delighting discerning consumers of fine food in the UAE.