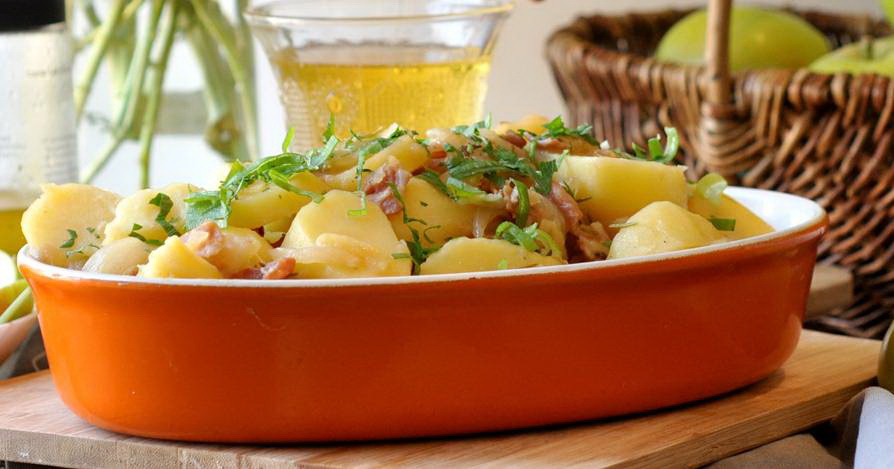 8 large firm potatoes
600g smoked bacon
100g butter
2 bottles Cidra Dry
3 shallots
Spring onion
Salt pepper
Peel, wash and cut the potatoes into slices.
Peel and roughly chop the shallots.
In a casserole dish, melt the butter and blanch the shallots, with the bacon.
Add the potatoes, salt and pepper, cover everything with the cider.
Cook medium heat, watching the cooking till the potatoes are tender.
Serve hot with chopped spring onion on top.