AVOCADO TOAST, FRIED EGG & GRILLED HALLOUMI
Serves 4 | Prep/baking time 20 mins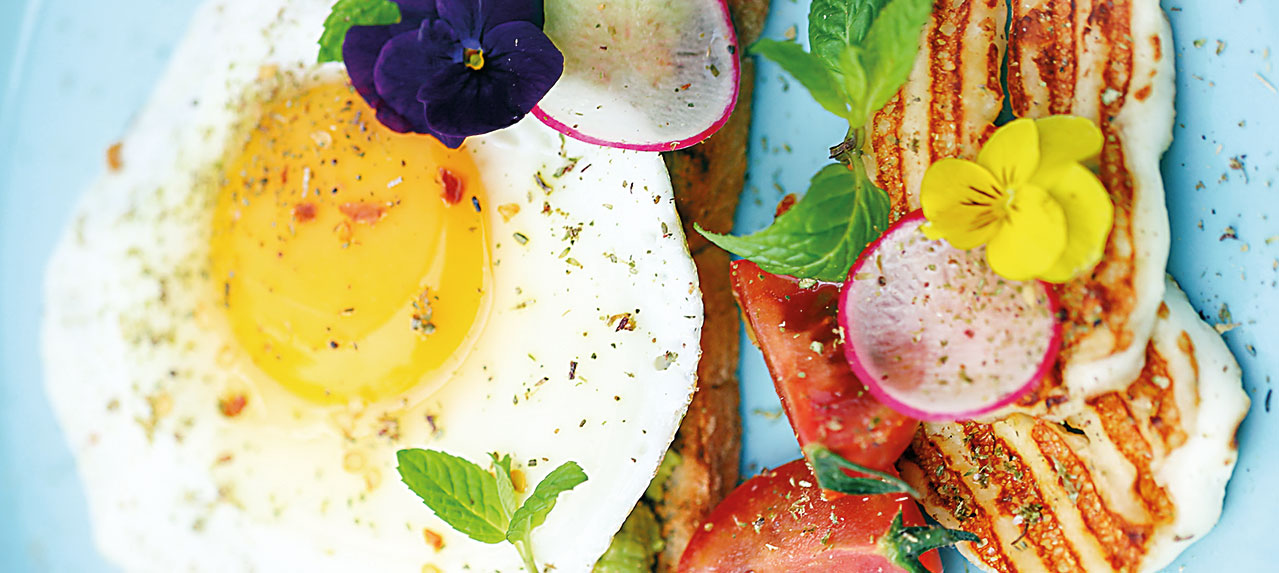 4 slices sourdough bread
2 avocados
4 scallions
1 lime or lemon
1 bunch cilantro
10 cherry tomatoes
¼ tsp cilantro
Olive oil
Chili flakes or Aleppo pepper
Salt and pepper
4 eggs
1 pack halloumi cheese
1. Toast the bread to achieve light crispiness and a slight golden color.
2. In a bowl, mash avocados, add lime (or lemon) juice, chopped scallions, and salt and pepper to taste.
3. Slice halloumi into 0.5 cm slices.
4. In a pan over medium heat, drizzle some olive oil and grill halloumi until golden brown on both sides. In the same pan, break eggs, salt and pepper to taste.
5. To plate, spread avocado mix on the grilled sourdough, top with fried egg, garnish with tomatoes, chili flakes, and fresh cilantro leaves.
6. Serve with a side of warm grilled halloumi and a final drizzle of olive oil.