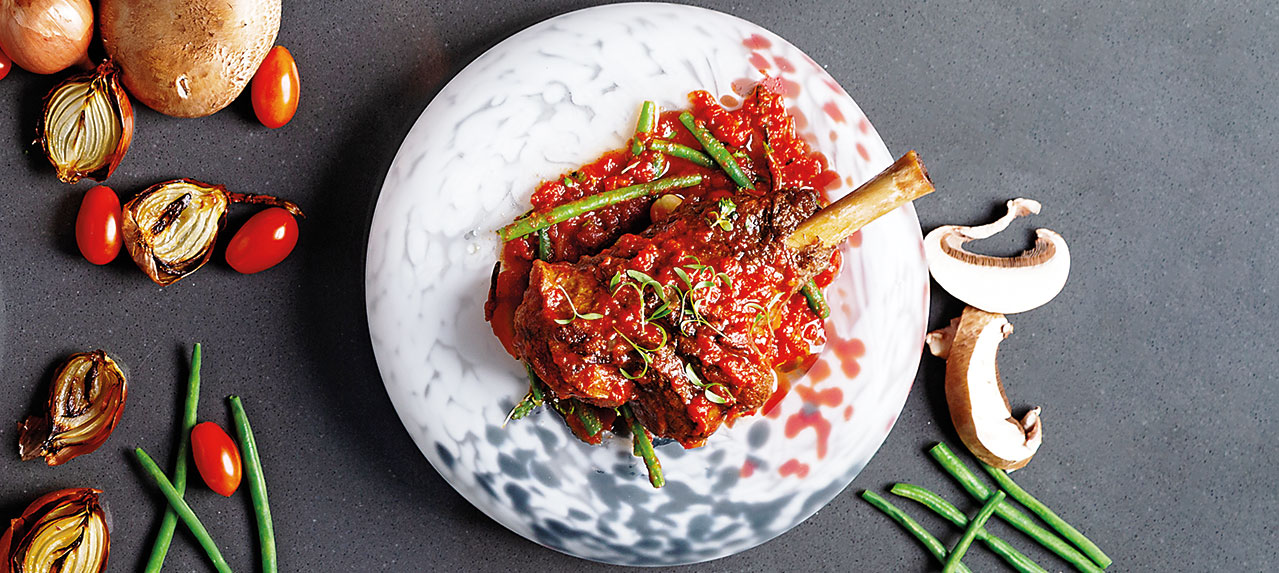 4 Australian lamb shanks
200g garlic cloves, peeled
10 anchovy fillets
1 tbsp tomato paste
1.5l chicken stock
1 cup shallots, diced
10 baby turnips, cleaned and peeled
1 carrot, peeled and cut into 2-cm dice
150g haricot beans
1 bouquet garni
Olive oil
Parsley, chopped
Mint, chopped
Marjoram, chopped
Salt & pepper
1. Add a splash of olive oil to a large, heavy-based pan and place over high heat.
2. Add the shank and fry until evenly dark and golden in color.
3. In a separate pan, add the turnips and shallots. Stir well, then, add the carrots. Add tomato paste, garlic, anchovy fillets and allow to cook briefly while stirring. Add pepper.
4. Next, as the shank is cooking, add in the haricot beans and then pour in enough stock to cover. Bring to the boil, then reduce the heat and allow to simmer gently.
5. Add the remaining stock to the pan with the vegetables.
6. Transfer the shank into this pan along with the liquid. Add the parsley, mint and marjoram and garnish with bouquet garni.