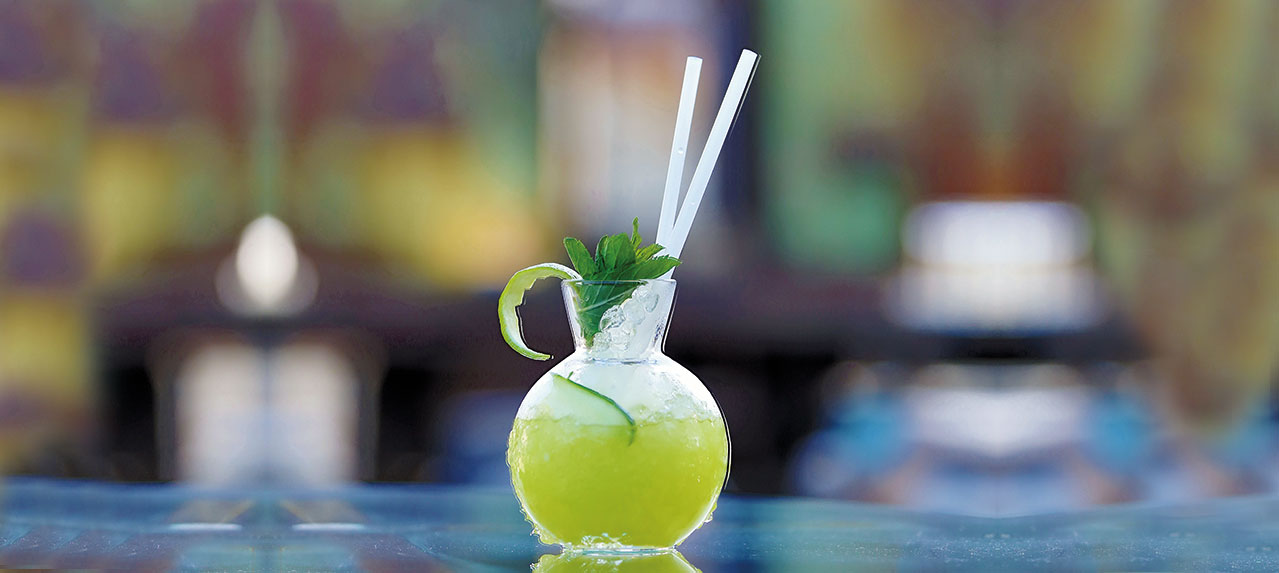 40 ml Massaya Arak
20 ml gum syrup
25 ml fresh lemon Juice
Fresh cucumber
Fresh mint
Lemon zest
1. Muddle the cucumber and fresh mint, then mix all ingredients in a shaker filled with ice, strain into a glass filled with crushed ice.
2. Garnish with a slice of cucumber, fresh mint and lemon zest.