Makes one 25cm loaf cake
Cooking 40 min|Preparation 30 min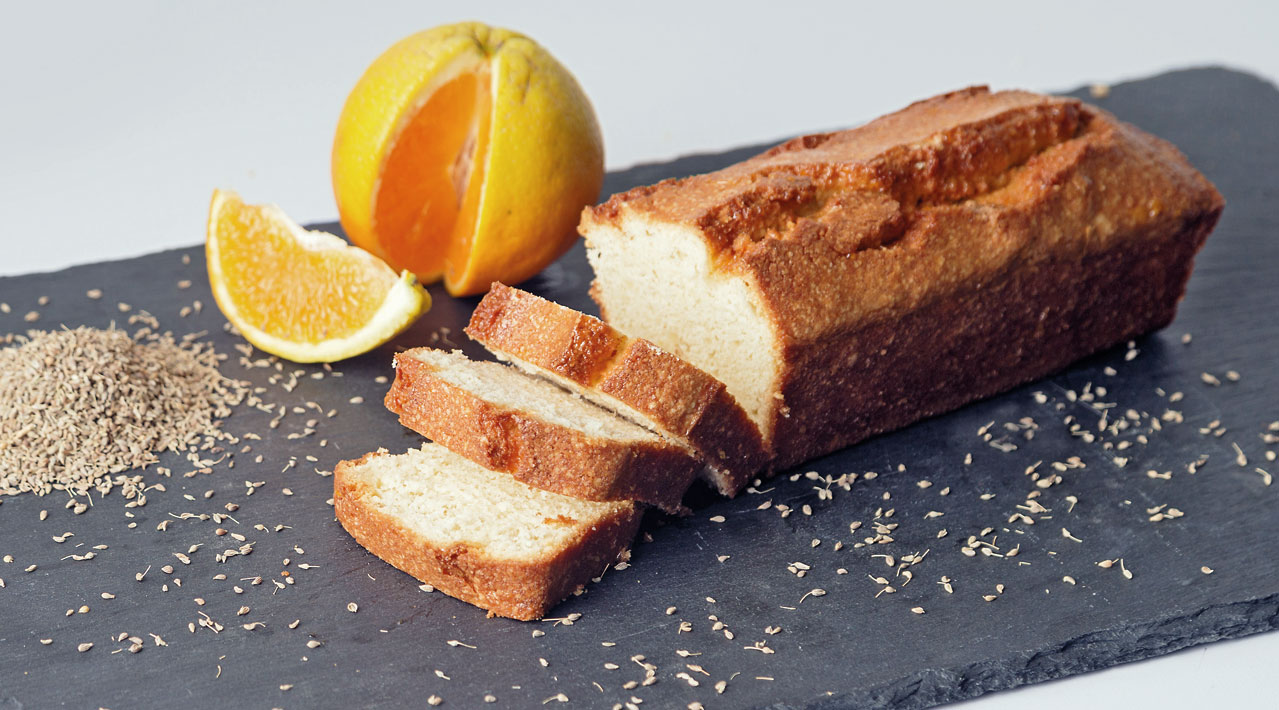 For the cake
• 1 ¼ teaspoon anise seeds
• 175g flour
• 70g almond flour
• 2 tsp baking powder
• ¼ tsp salt
• 100g butter, at room temperature
• 200g granulated sugar
• 2 large eggs, at room temperature
• 70g whole milk
• 50g arak
• 1 orange zest
For the orange glaze
• 80g granulated sugar
• Juice of one orange
1. Preheat the oven to 180ºC /160ºC fan.
2. Butter a 25cm loaf pan, then line the bottom with parchment paper.
3. In a mortar and pestle or spice mill, grind the anise seeds until fine. Whisk together the flour, almond flour, baking powder, salt and anise seeds. Set aside.
4. In the bowl of a standing electric mixer, or by hand, beat the butter and sugar until light and fluffy. Add the eggs one at a time, until incorporated.
5. Mix together the milk, arak and the orange zest.
6. Alternate between dry ingredients into the beaten butter, and the milk and arak mixture until just combined; do not overmix.
7. Pour the batter into the prepared pan and bake for about 40 minutes, or until a toothpick inserted into the center comes out clean.
8. Remove the cake from the oven and let cool for about 30 minutes. Invert cake on a cooling rack and remove parchment.
9. Prepare the glaze, mix orange juice and sugar together, poke holes all over cake and use all glaze on the cake.