9 UNUSUAL EATING HABITS AROUND THE WORLD
Eating with your hands, burping at the dining table, and slurping your soup can be construed as bad manners in most countries, but, in others, they are part of the culture and traditions. Sonya J. Sabbah shows us how to conduct ourselves appropriately when dining with people from different cultures.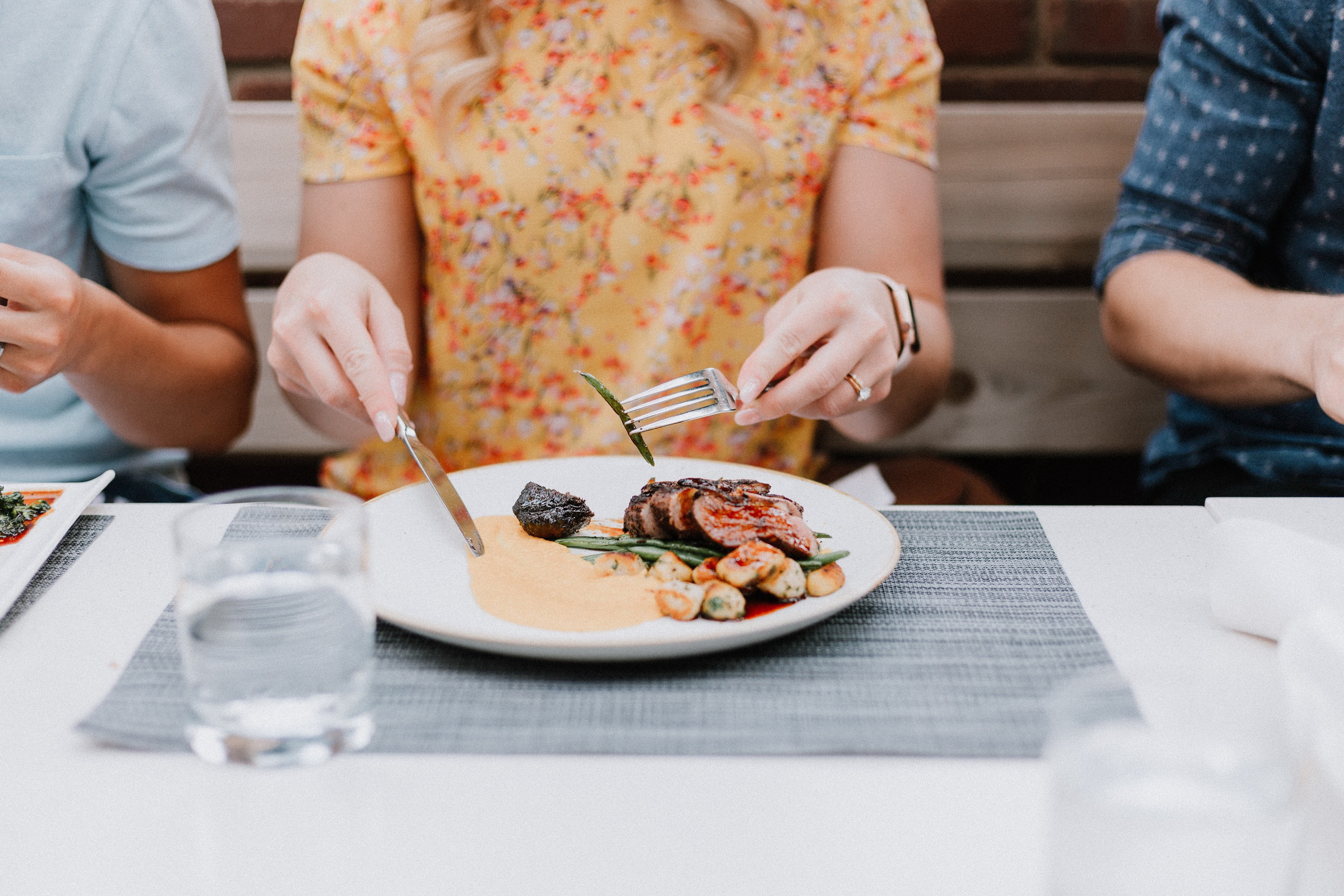 MAKE A MESS AND BURP

---
Making a mess around the dining table is looked upon in China as a kind of compliment to the host in that they assume that you have enjoyed your meal. Burping is another way of complimenting the host on the food as it shows that you were more than satisfied.
LEAVE FOOD ON YOUR PLATE
---
In India and Japan, it is important to finish the items on your plate in order to let the host know you enjoyed the meal. However, in China, it is considered rude and means that you were not fed enough. And, leaving just a bit of food on your plate gives the right signal in that you are full. The exception is rice, which should never be left over.
EAT WITH YOUR HAND(S)
---
Some cultures in India, Pakistan, Africa and the Arab world prefer to eat with their hands as it allows them to enjoy all five senses. Wherever you are, if the majority of people and the host/hostess are eating with their hands, then you should not ask for any cutlery, just dig in, especially if culture dictates it. And, in Ethiopia, individual plates are considered wasteful. Food is always shared from a single plate without the use of cutlery. But, don't take the last bite from a shared plate as it shows lack of consideration for others. Just enjoy the art of sharing.
PLUCK THE FISH'S EYE
---
The Chinese prefer to conduct business during meals, and have a well-established set of customs pertaining to dining etiquette. During such occasions a common main course of the meal is steamed fish, served whole with sauce on a platter set in the center of the table. Don't be surprised when someone plucks out the fish's eye and gives it to you to eat. The Chinese consider this a gesture of honor to a favored guest.
SLURP
---
In Japan, slurping, usually when eating noodles or soup, is a sign of appreciation for the chef. The louder the slurp, the greater the thanks. You may also drink directly from the soup bowl – spoons are uncommon.
DON'T EAT RICE WITH A FORK
---
In Thailand, forks are mainly used to push food into a spoon. They should only be used to put food that is not rice-based into your mouth. Also, chopsticks are considered tacky eating utensils. Be ready to share, as often common plates will be served in that part of the world.
NO BREAD PLATE
---
In France, bread is not meant to be an appetizer – instead it serves to assist the food to the fork. You are supposed to use two hands to eat – either knife and fork, or fork and bread. When you eat the bread, tear off a piece of it to eat instead of biting directly into the bread. When not in use, the bread belongs on the table or tablecloth instead of the plate.
Eating is not a quick affair in France and the French enjoy spending some time on the dining table so don't rush. Don't forget to always put your wrists on the table, and not your elbows, and never put your hands in your lap as it is considered rude, and implies you are hiding something.
NO PARMIGGIANO, NO CAPPUCCINO
---
In Italy, if your pizza does not have Parmesan cheese on it, it is not a good idea to ask for it. Putting Parmesan on pizza is considered a culinary sin in Italy. The same goes for seafood so when you order that delicious seafood pasta, don't make the faux pas of asking for some Parmiggiano. After lunch, better not order that Cappuccino, as it is considered a major gaffe to drink anything with milk after a meal. Opt for an espresso or a Limoncello (traditional lemon liquor served chilled as an after-dinner digestivo).