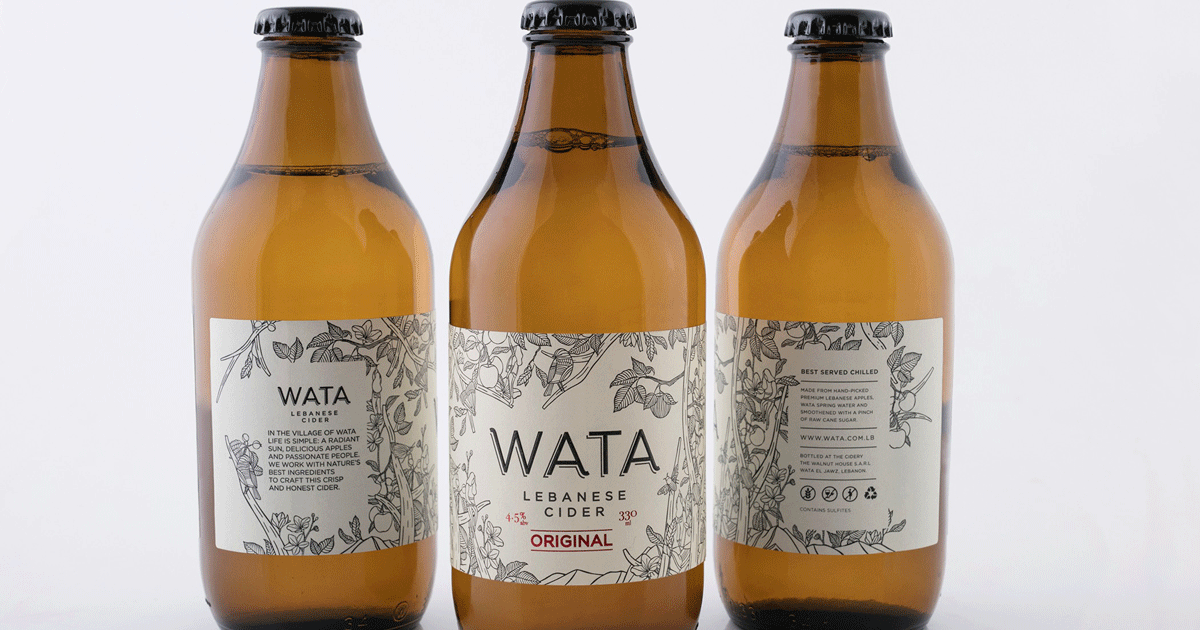 Launched July 2019
Cider puts forward the flavors of our crisp Lebanese apples with complexe aromas.
WATA ciders include three blends :
(1) Original, 330ml with 4.5% abv ,
(2) Dry, 330 ml with 5.5% abv,
(3) Brut, Refined dry, 750ml with 6.5% abv.
Serve it chilled with your favorite dishes or enjoy it by itself like a fine wine or favorite beer.
Name of Seller :
Aziz, Golden Star, La Cigale Maison Chal, Stop and Shop, The Malt Gallery, House of Butlers, Minibar, Spirits and more.