What's the tastiest, most tantalizing Lebanese restaurant in town? We couldn't decide,
so Zomato did the hard work for us!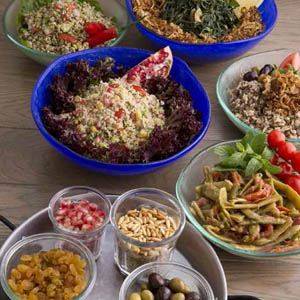 ABD EL WAHAB
---
Known for: A trademark in Lebanese cuisine featuring rich Oriental décor.
Reviewed by Nadim E
"The food here is delicious. The atmosphere is relaxed and high end; perfect for a business lunch or a family get together. The staff is very friendly and attentive and the service is very quick and professional."
90 000LL for two | Achrafieh 01-200551 | The Backyard, Hazmieh 05-953901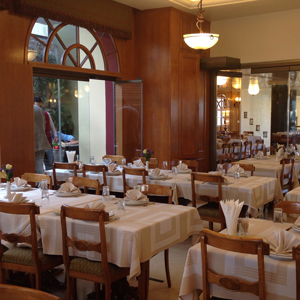 AL HALABI
---
Known for: Delicious and outstanding sandwiches.
Reviewed by La Zaatarina
"Halabi is by far the most authentic Lebanese restaurant in Lebanon, if not in the Middle East. You can start with the mezze,
from the hummus to shanklish to tomatoes with garlic to the special mouhammara that is a must try."
100 000LL for two | Antelias Square, Antelias 04-523555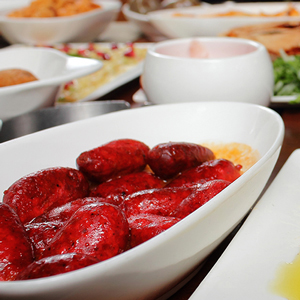 AL SULTAN BRAHIM
---
Known for: An upscale Lebanese restaurant, which has been operating for over 40 years.
Reviewed by Food Swings
"Al Sultan Brahim is still keeping the standards of Lebanese cuisine high. Everything tastes really good and fresh. This place is ideal for a family lunch or dinner."
150 000LL for two | Downtown Beirut 01-989989 |Jounieh Bay 09-8537535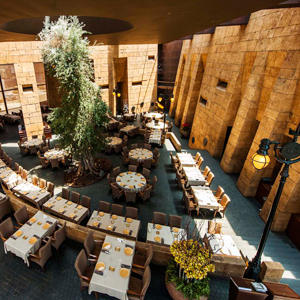 BABEL
---
Known for: A place where food becomes a common language.
Reviewed by Leen
"I've visited Babel several times and have never been disappointed. The food is uniquely delicious and the ambiance is spacious and beautifully designed. The service is very fast, even when the place is packed; highly, highly recommended!"
135 000LL for two | Old Road, Dbayeh 04-546546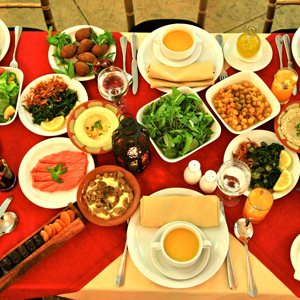 BURJ AL HAMAM
---
Known for: Refined "The Art of Lebanese Cuisine" for over 40 years.
Reviewed by Gio Maljian
"Taste hasn't changed throughout the years. Flavors are impeccable. Service is flawless! Waiters are friendly and extremely attentive; always smiling and caring."
100 000LL for two | Broummana 04-960058  | Mövenpick Beirut 01-869666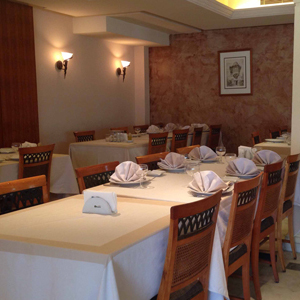 CASINO MHANNA
---
Known for: Serving traditional Lebanese cuisine with high quality ingredients.
Reviewed by Ralph Bou Fadel
"Every single thing you savor is delicious. A perfect place for family gatherings and Sunday lunches. The staff is very professional and their service is fast, food does not take long to get to your table."
120 000LL for two | Jal El Dib Highway, 04-520227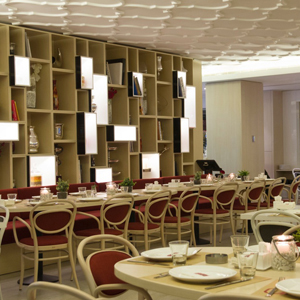 DIWAN BEIRUT
---
Known for: Offering the finest traditional Lebanese cuisine and specialty platters on a daily basis.
Reviewed by Ramy El Mir
"Wow, wouldn't be enough for this amazing renovated Lebanese restaurant previously known as Diwan El Sultan. There is a wide selection of hummus which they take pride in; the preparation takes three days."
100 000LL for two | Charles Malek Avenue, Achrafieh 01-565757
EM SHERIF
---
Known for: Em Sherif offers unique, authentic oriental cuisine that brings back forgotten traditional flavors.
Reviewed by Not A Chef
"One of my favorite Lebanese restaurants in Lebanon tapping into the Lebanese taste buds. The location is quite pretty, the service is really good and the food is yummy. If you are ready for a unique dessert, try Em Ali!"
225 000LL for two | Victor Hugo Street, Achrafieh 70-919119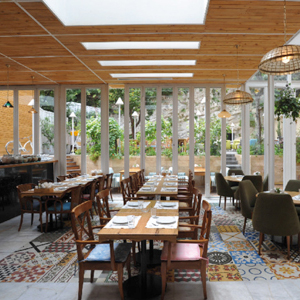 ENAB BEIRUT
---
Known for: Lebanese traditional dishes in a relaxed atmosphere.
Reviewed by LiveLoveFood
"I would rate Enab even more than 5 over 5 if I could. It is one of the best Lebanese restaurants. Its ambiance is so nice with a real Lebanese style. The food is super delicious and always flawless and the service is great; always on time and the staff is so friendly."
90 000LL for two | Rue d'Armenie, Mar Mikhael 01-444441 | Garden Naccache 03-868284
KASR FAKHREDDINE
---
Known for: Their view and outdoor seating.
Reviewed by Farah in Foodland
"Loved the food, the decoration, the view, the service… Everything is neat and clean; the food is delicious and the waiters are friendly. If you go there, you must try the awesome tabouli and kebet 3adas."
150 000LL for two | Rassif Road, Broummana, 04-960407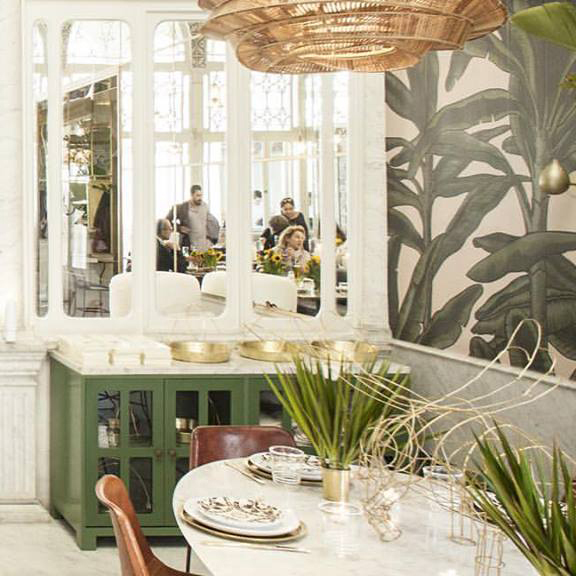 LIZA
---
Known for: Its beautiful decoration, situated in an old house in the middle of Achrafieh.
Reviewed by The Wanderful Foodie
"When you first walk in you feel like royalty. The high ceilings, the Lebanese heritage, the modern art, the lighting, the wall paper; all of it is just beautiful. The food was exceptional. I highly recommend this place for an exceptional Lebanese feast."
150 000LL for two | Metropolitan Club, Doumani Street, Achrafieh, 01-208108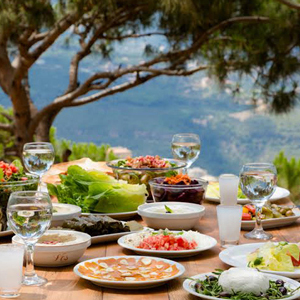 L'Os
---
Known for: A traditional Lebanese restaurant offering a wide variety of dishes in a friendly environment.
Reviewed by Faten, FJM
"The destination for a real taste of Lebanese food. Love the place, the food presentation, the precision of the order and the freshness of the ingredients. Lawha Naye, fattouche, La7me ras 3asfour, rocca shmandar… A really nice food experience."
90 000LL for two | Main Street, Beit Mery, 04-531555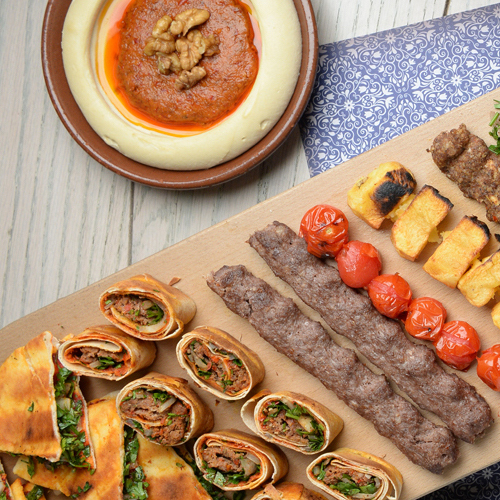 LORIS
---
Known for: A Lebanese restaurant with an exhaustive menu of traditional and twisted recipes.
Reviewed by Ayman Hijazi
"It is one of the best in the town.. After my experience there, I totally believe that it is the best place for Lebanese food! New, strange and variety of options in the menu. A spacious place, with great service."
75 000LL for two | Pasteur Street, Gemmayze, 01-567568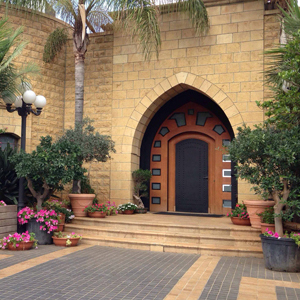 MOUNIR
---
Known for: A unique city view surrounded by greenery.
Reviewed by Masha Baghdadi
"This is without doubt one of the best Lebanese restaurants. Everything tastes great from the tabbouleh to the grilled meat, which is by the way super fresh and tasty. The service is quick, the staff are always hurrying to serve you."
100 000LL for two | Boulevard Camille Chamoun, Broummana 04-873900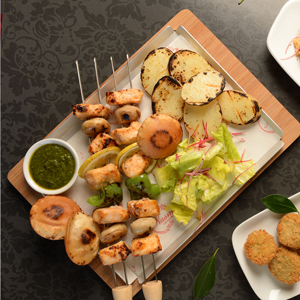 NASMA
---
Known for: Cozy and welcoming ambiance, where tradition is refreshed with a contemporary twist.
Reviewed by Jay
"When you feel like having dinner or lunch "à la libanaise", then Nasma is the place to go. The atmosphere is really nice and the service is professional and quick. The food tastes really good and every bite makes you want more."
80 000LL for two | The Village, Dbayeh, 76-182636