What's the best sushi restaurant in town?
Here's a roundup from Zomato!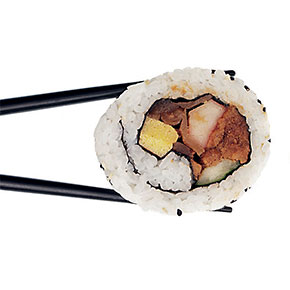 CAVIAR SUSHI BAR & LOUNGE
---
Known for: Unique décor, friendly staff, maki roll, sushi bar, crab salad, dynamite shrimp.
Reviewed by The Food Gallery Lebanon
"The sushi is really special since it's prepared by the Lebanese passionate and talented chef Joe! Shrimp tempuras and trio salad are recommended. Dessert is so good as well. Since the chef is the owner, you really feel he's doing this with passion and he takes his time to prepare it without considering it a duty."
75 000LL | Mega Mall Center, Furn El Chebbak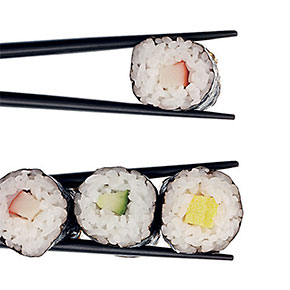 ITA-LEE
---
Known for: Friendly service and staff, goat cheese salad, bresaola pizza, crab salad, sushi bar, tiramisu, Parma ham pizza.
Reviewed by Anna-Belle Tannoury
"Our waiter suggested the offer of 40 sushi pieces with a crabby salad for $30 and we found it really fair. We were two and we couldn't finish the 40 pieces; they were big and each one had its unique taste."
60 000LL | Main Street, Antelias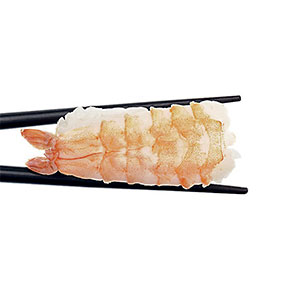 KAMI SUSHI
---
Known for: Authentic Japanese feel, Kami sushi, sashimi, friendly staff and quick service.
Reviewed by Tak Tak
"When it comes to sushi I rate based on three criteria: first the rice (if it's crunchy or well done), second the freshness of the ingredients and last is food presentation, and to be honest they nailed a 5* on every criterion: presentation was perfect the rice was perfectly done and all ingredients were fresh."
75 000LL | Main Street, Jbeil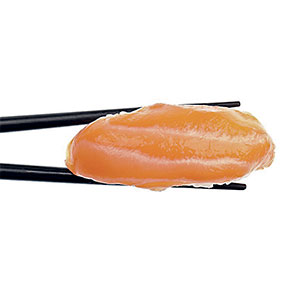 KAMPAI
---
Known for: Friendly staff, sushi, seafood, salmon salad, noodles, maki rolls, scallops.
Reviewed by Youssef Beyhum
"I cannot get enough of this place… I think I spent half my salary there every single time I go. Never have I been disappointed or felt like the quality of the food has changed. The food is excellent, the waiters are as professional as they come, and the overall ambience of the place is great."
150 000LL | Palladium Building, Minet El Hosn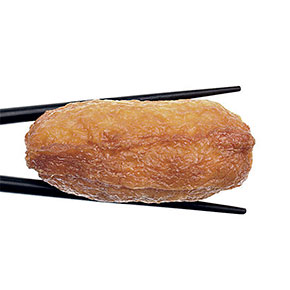 LE SUSHI BAR
---
Known for: Décor, sushi bar, shrimp ceviche, snow crab, sashimi.
Reviewed by Nicole Maftoum
"Excellent food – high quality ingredients and very professional staff. Remains a pioneering Japanese cuisine in the heart of Beirut. I always start by ordering salmon tartar, sashimi salads, seared tuna, crab salad, edamame, and leave less space in my stomach for maki rolls! Trick to eat less maki rolls is to order many #proteintreats appetizers and share them."
200 000LL | Abdel Wahab El Inglizi Street, Achrafieh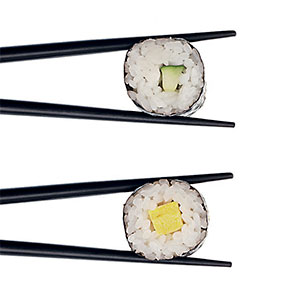 O&C
---
Known for: Friendly staff, fast service; the extensive fish and sushi selection: sushi, seafood, Kani salad, calamari, fries, salmon sashimi.
Reviewed by Yummy Tummy
"O & C is definitely one of the best fish and sushi places. The sushi is always fresh. The place is very clean and well designed and the staff is very professional and friendly."
100 000LL | Highway, Jal el Dib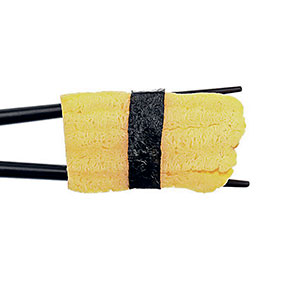 SAI SUSHI
---
Known for: Friendly staff, prompt service, sushi, crab salad.
Reviewed by FeedTheUnicorn
"Saï is one of my favorite places when I'm craving sushi. I tried a couple of rolls and the ingredients are super fresh. I love how their crispy is super crispy! Super friendly service and cute outlet."
70 000LL | Main Street, Mtayleb (two more branches in Beirut)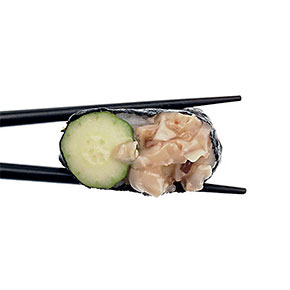 STEAKBARSUSHI
---
Known for: Unique fusion concept, decor, cozy, romantic dinner, friendly staff, prompt service, sushi, fried cheese, scallops, seafood, spicy crab.
Reviewed by thehungrycouple
"We ordered the Salad Queen, the Spicy Mango sushi and the Filet Gourmet. The Salad Queen is super tasty, the Spicy Mango is out of this world and the Filet Gourmet is so good. The service was very nice."
95 000LL for two people with alcohol | Mar Mansour Street, Naccache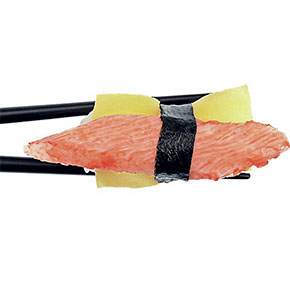 THE SHOGUN
---
Known for: Mix of Chinese & traditional Japanese cuisine, such as Sushi, Teppan Yaki, Teriyaki, Tempura.
Reviewed by Matt
"Shogun has been and always will be my favorite sushi restaurant in Beirut. Their fish is consistently fresh and flavorful and the portions are generously sized. Their staff are extremely friendly and helpful. Every experience at Shogun has been positive and memorable. Certainly a top-tier restaurant!"
130 000LL | Holiday Inn, Dunes, Level 1, Verdun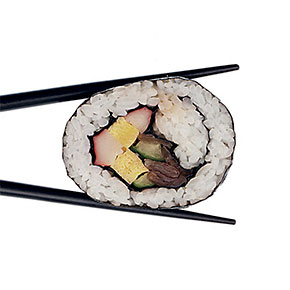 TSUNAMI
---
Known for: A wide variety of Japanese dishes, sushi, sashimi, friendly and prompt service.
Reviewed by Bernard Al Gharib
"I highly recommend Tsunami. They have a friendly staff. The prices are fair. Food taste and presentation: 4/5. Staff behavior: 4/5. Food service time : 4/5. Portion size : 4/5. Value for money : 4/5."
90 000LL | Abdel Wahad El Englizi Street, Achrafieh – Emile Salhab Street, Antelias – The Backyard Hazmieh