RABIH KAYROUZ & KAMAL MOUZAWAK
Amongst the apple orchards and pine groves, at Beit Douma, meaning 'calm and rest' in Phoenician, our hosts Rabih Kayrouz and Kamal Mouzawak did what they do best – charm, entertain and cook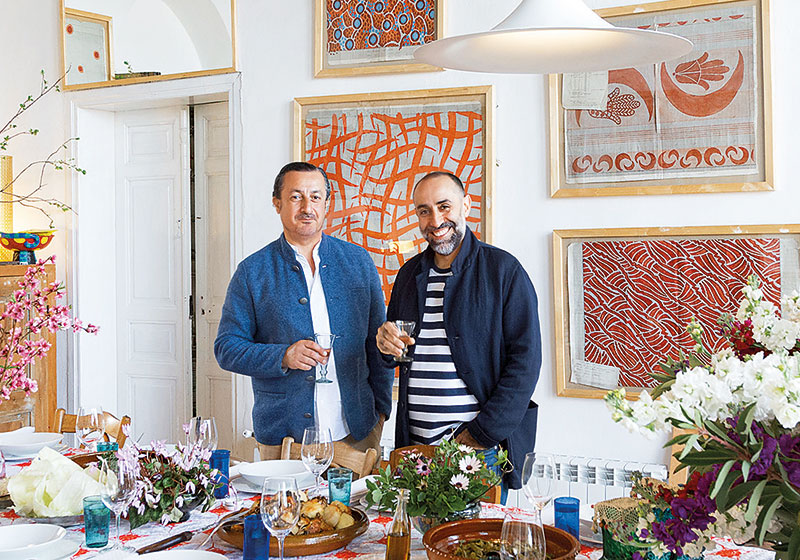 «BEFORE AIRBNB MADE IT POPULAR, THE LEBANESE GUESTHOUSE EXPERIENCE WAS COMMON PRACTICE»
---
It is the essence of Lebanese hospitality that Rabih and Kamal exude as we walk through the decorated corridors of their 19th-century hillside home.
"No one can teach cooking and no one can be taught to cook."
---
During the first Garden Show & Spring Festival, Kamal was in charge of the food section, which led him to create a weekly farmers' market (Souk el Tayeb), eco-restaurants (Tawlet) and eco-hotels (Beit).
"Usually, you differentiate between couture and ready-to-wear, but with me, I don't make that distinction. They both need to evoke an emotion"
---
Other than being the outstanding purveyor of a B&B, Rabih has been described as "an architect in a world of decorators". Schooled at the Chambre Syndicale de la Couture Parisienne and trained in the ateliers of Chanel and Dior, Rabih Kayrouz established his house of couture and ready-to-wear collections, blurring the lines between the extraordinary and the everyday.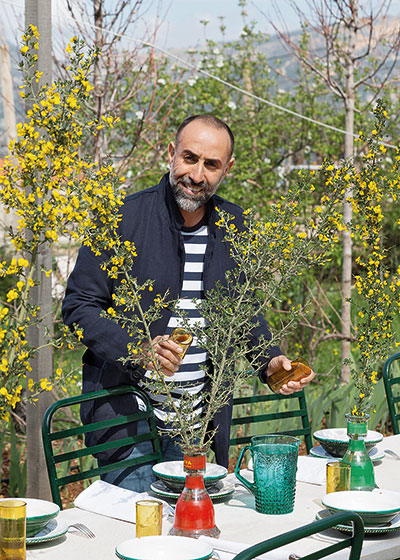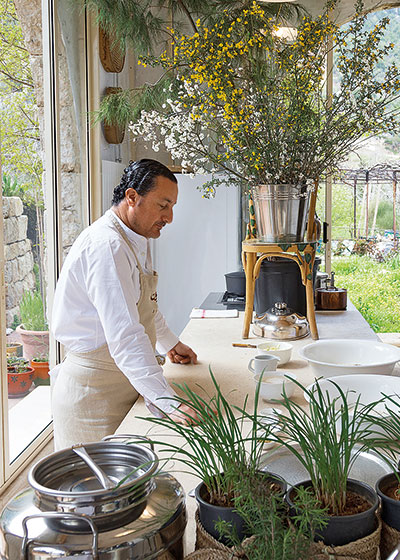 FOOD SHOULD NEVER BE ABOUT WHO MAKES WHAT BEST AND FASTER. IT IS ABOUT TELLING A STORY
---
As Rabih was arranging a bouquet of hand-cut flowers for the centerpiece, we began our cooking session with his partner Kamal.
"It's a cuisine that takes time but this is how we work; it's communal work."
The production line began
---
Kamal kneaded and rolled, Rabih cut and slid across a cheese grater and Jammal (one of Tawlet's superwomen from the village) fried or cooked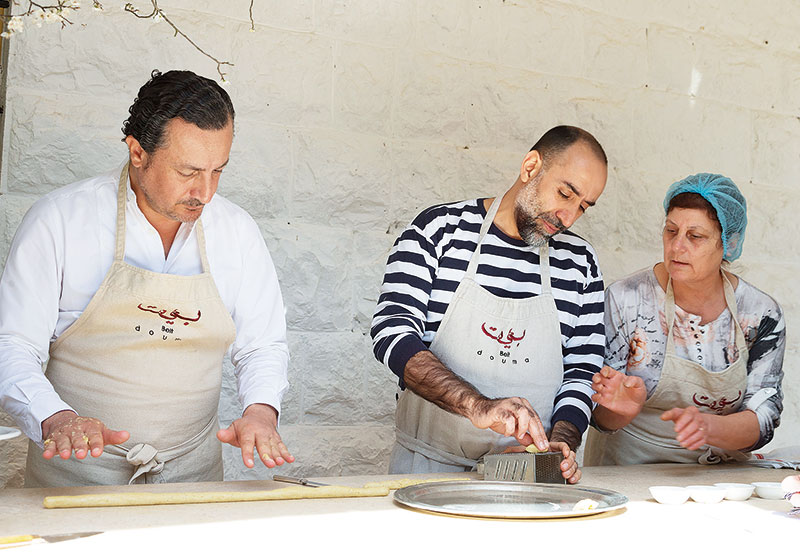 « NO PHONES ON THE TABLE – IT RUINS THE FOOD »