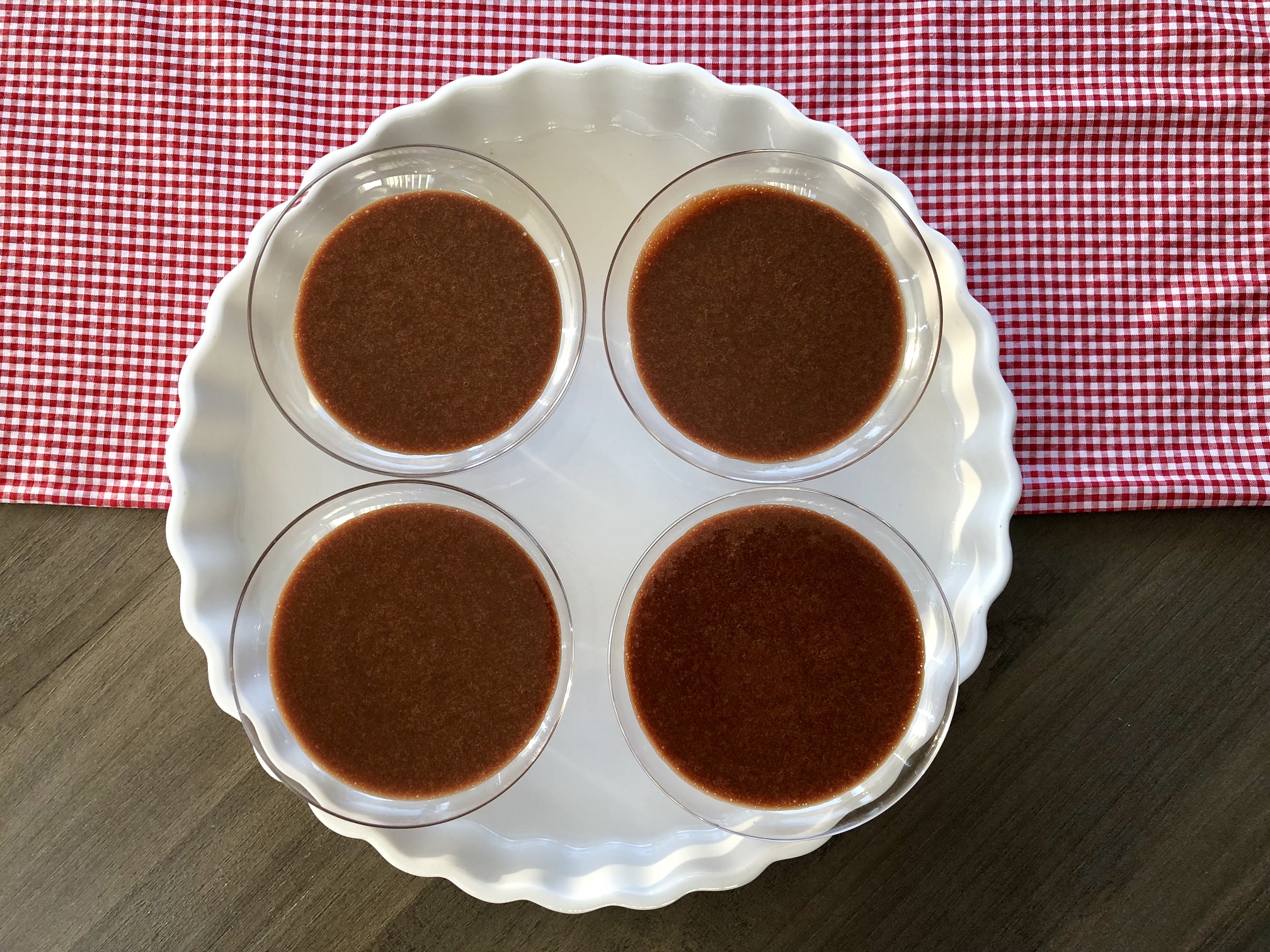 INGREDIENTS
2 large egg yolks
25g sugar
250ml milk
125g heavy cream
1/2 tsp vanilla extract
100g Nutella
For topping
Cocoa or grated chocolate or minced hazelnuts
Whisk together sugar and eggs.
Boil milk and heavy cream over medium heat. Add it on the eggs and sugar while stirring constantly. Heat the mixture again, don't stop whisking.
Slowly pour the Nutella, whisking constantly until all the cream is incorporated, add the vanilla.
Pour the custard into containers. Pop them in the fridge and chill until the custards are set, 2 to 3 hours.