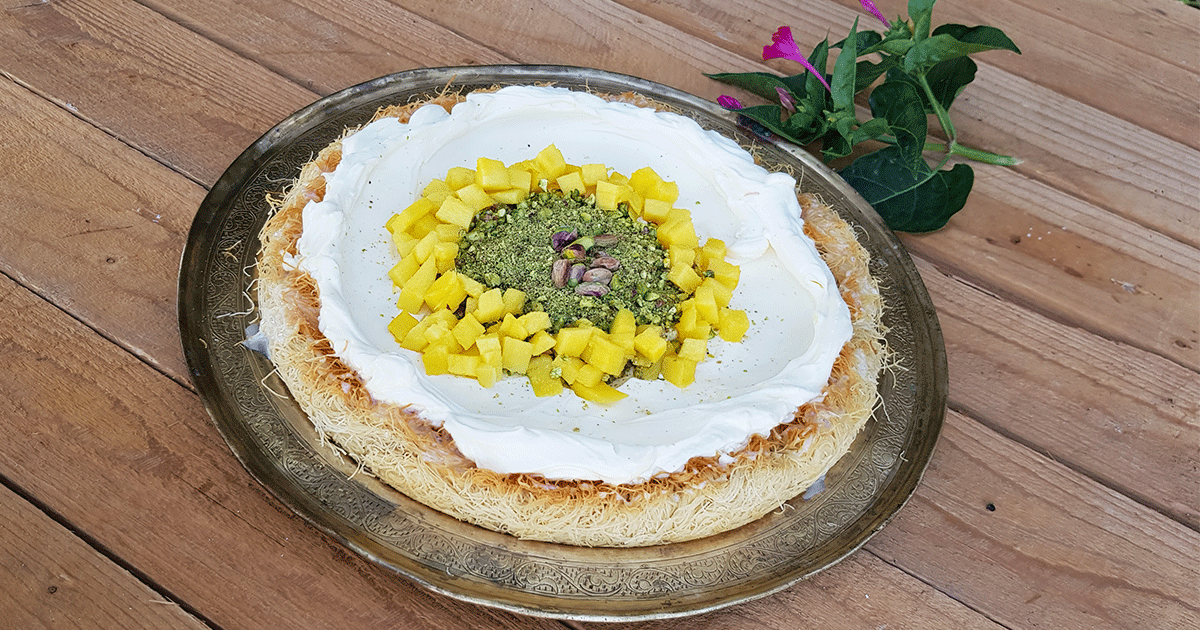 250 g ousmaliyeh pastry
100 g butter
500 ml mascarpone cream
100 ml condensed milk
300 ml whipping cream
250 g chopped mangoes
150 g crushed pistachios
Preheat the oven to 180° C. Divide the ousmalieh dough into two pieces. Put one piece at the bottom of a baking tray lined with parchment paper.
Melt the butter over medium-low heat and add it to the ousmaliyeh dough. Put it in the oven for 12 minutes until golden brown.
Put the cream in the mixer and start blending at low speed and increase to medium-high. Add the mascarpone cream, the condensed milk and mix slowly with a spatula.
Spread the cream mixture on the ousmaliyeh, than add the chopped mangoes and pistachios on top. Put it in the fridge for three hours. Serve fresh.
Once ripe, mangoes should be moved to the refrigerator, which will slow down the ripening process.