The latest scoop on the food delicacies
that are buzzing around town
NESPRESSO ICED COFFEES
---
Nespresso is launching two limited edition coffees, especially designed to be drunk over ice, Ispirazione Salentina and Ispirazione Shakerato. Ispirazione Salentina is smooth and bold yet balanced whereas Ispirazione Shakerato is powerful with dark cocoa aromas.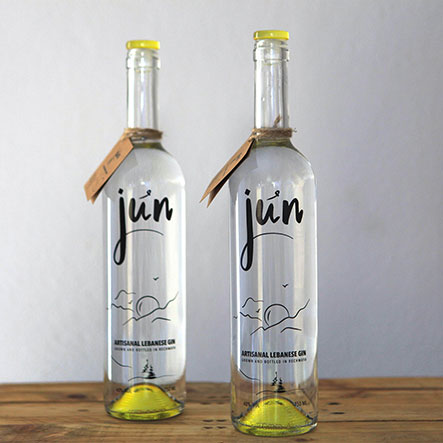 JUN
---
Jun, the artisanal Lebanese gin, from the lovely hometown Rechmaya.
It begins with the sweet aromas of mastic, blending with the summery smells of locally grown rosemary, orange & lemon, which linger on the lips for that first delicious sip.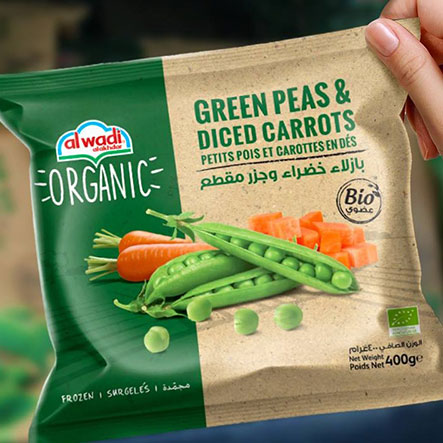 AL WADI "ORGANIC"
---
Al Wadi Al Akhdar launched a unique organic range of Frozen & Canned vegetables. To ensure the preservation of all vitamins & minerals, the vegetables are packed within 4 hours of harvest. The frozen bags & the cans are BPA free.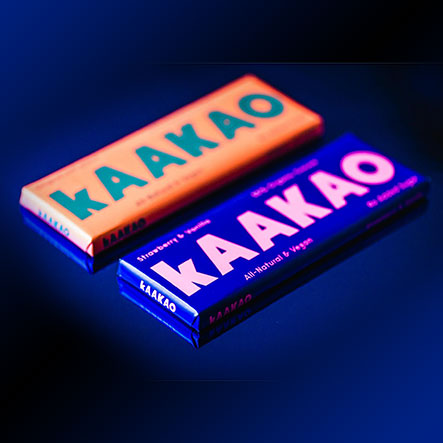 KAAKAO
---
kAAKAO bars are made with cocoa, cocoa butter, coconut milk and sweetened with dates. The ingredients are traditional, but they haven't been used in chocolate making until now.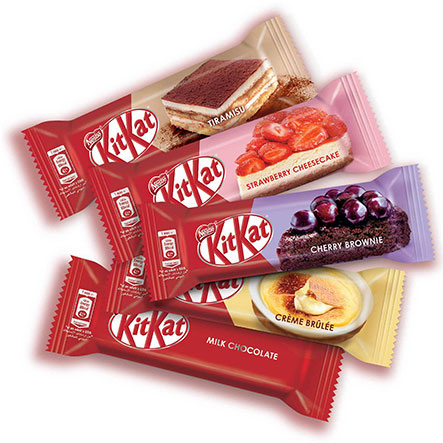 KITKAT MINI MOMENTS DESSERTS
---
KITKAT launched the first of a kind KITKAT Mini Moments Desserts in the Middle East featuring four unique flavors inspired from some of the most renowned desserts in the world, featuring Cherry Brownie, Strawberry Cheesecake, Crème Brulée, and Tiramisu flavors with no more than 90 calories in each bar.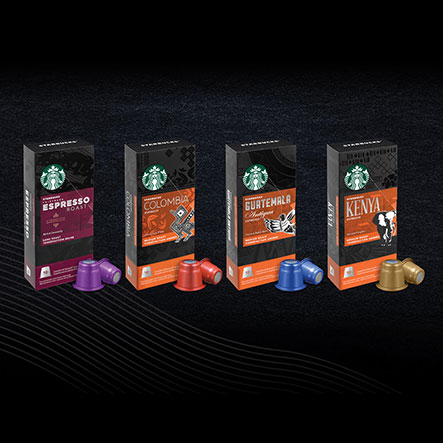 STARBUCKS® ESPRESSO CAPSULES
---
Starbucks espresso capsules are compatible with Nespresso® machines and are made using some of the finest Starbucks coffees and will enable customers to enjoy the same delicious coffee at home as they do in store. Available across Starbucks stores in the Middle East and North Africa.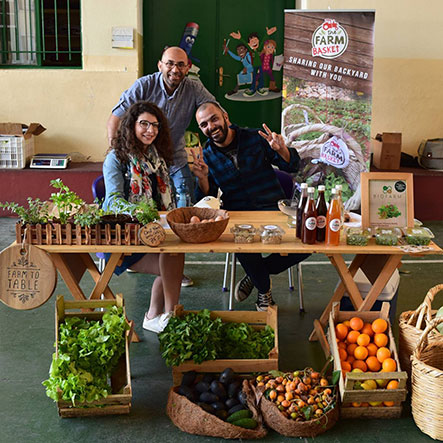 BADARO URBAN FARMERS
---
Badaro Urban Farmers is a gathering of individuals, promoting environmentally-friendly and community-building actions that will result in a green neighborhood with a strong community spirit.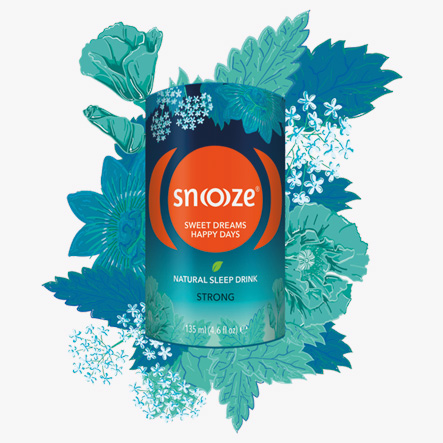 SNOOOZE NATURAL SLEEP DRINK
---
Snoooze, Natural Sleep Drink, an Austrian innovation, based on herbs and plant-based extracts like Valerian, Passionflower, Lime Blossom and Lemon Balm, which help to speed up sleep onset and improve sleep quality.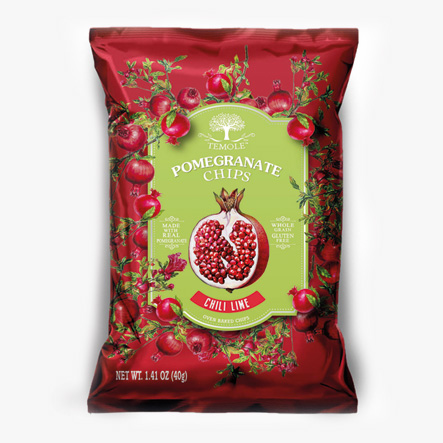 TEMOLE POMEGRANATE CHIPS
---
Carefully crafted chips are made from sliced fresh products and they are also gluten-free.
RUBY KITKAT
---
The Ruby chocolate offers a new taste experience, a kind of berry flavour made from the natural Ruby cocoa bean, with a characteristic pink hue. What makes the Ruby chocolate special is the intense taste and colour it achieves without the addition of any flavour or colour.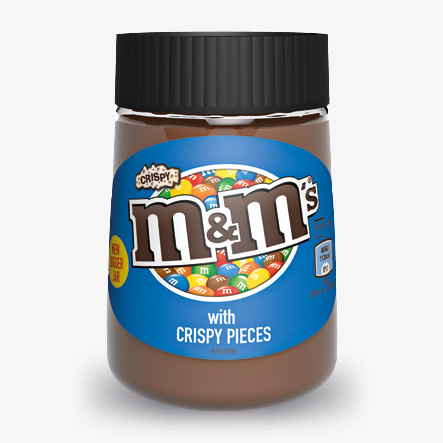 M&M'S CRISPY SPREAD
---
Mars Chocolate Drinks and Treats has added a M&M's Crispy variant to its range of chocolate spreads.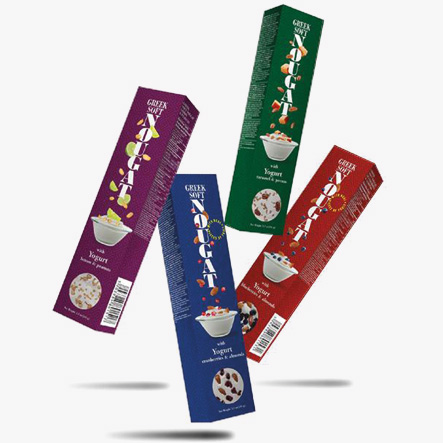 "MINOS" SOFT NOUGAT WITH GREEK YOGURT
---
Soft nougat in available in 4 unique combinations: Soft nougat with lemon & peanuts, with cranberries & almonds, with blueberries & almonds, pecan & caramel.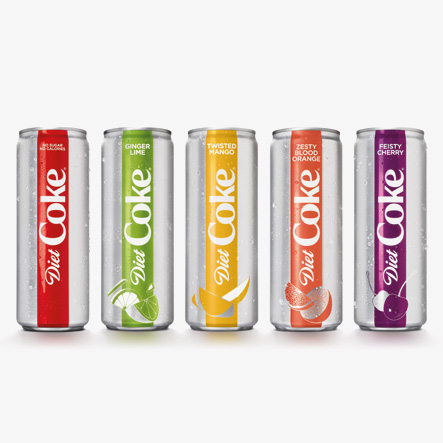 NEW DIET COKE FLAVORS
---
Coca-Cola is launching four new flavors of Diet Coke. The iconic no-calorie drink will come in Ginger Lime, Feisty Cherry, Zesty Blood Orange and Twisted Mango.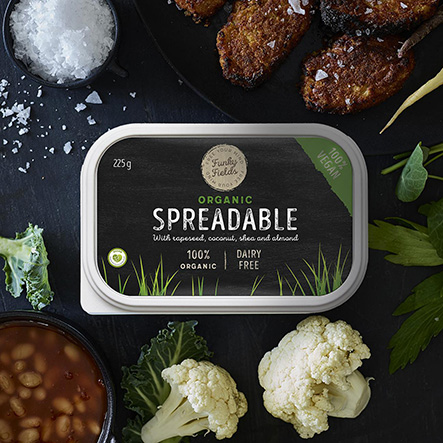 FUNKY FIELDS ORGANIC SPREADABLE
---
This organic vegan spreadable is an alternative to butter, it is based on organic quality oils.This spreadable is produced with the same methods as the spreadable butters and it is our aim to get as close to these products as possible. Made of 75% of fat and can also be used for baking.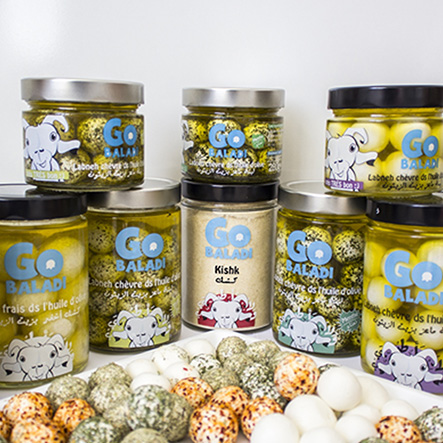 GO BALADI
---
In an effort to revive the tasty and natural food of grandma from the Lebanese village; Hajjar Foods has decided to start a new venture to be the beacon of natural, authentic and healthy food in Lebanon and the region: "Go Baladi".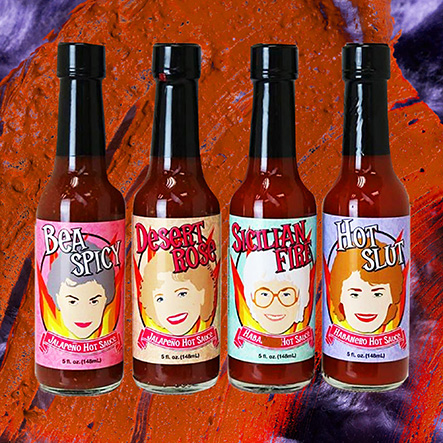 GOLDEN GIRLS HOT SAUCE 4-PACK SET – ALWAYS FITS
---
Your favorite 80's TV ladies Golden Girls are now in hot sauce form. Find Hot Slut Habanero Hot Sauce and the full Golden Girls Hot Sauce collection at AlwaysFits.com.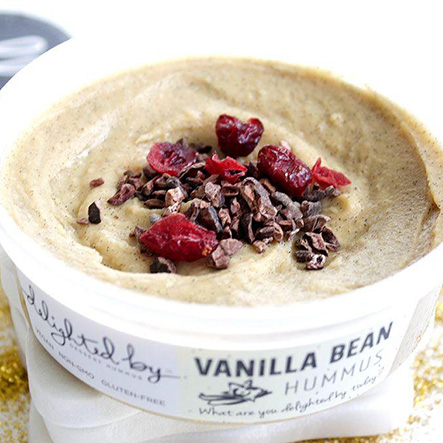 DELIGHTED BY DESSERT HUMMUS
---
Delighted By is home of The Original Dessert Hummus®, a dip made from chickpeas in sweet flavors: Certified Vegan, Gluten Free, Kosher, Non-GMO, Soy Free.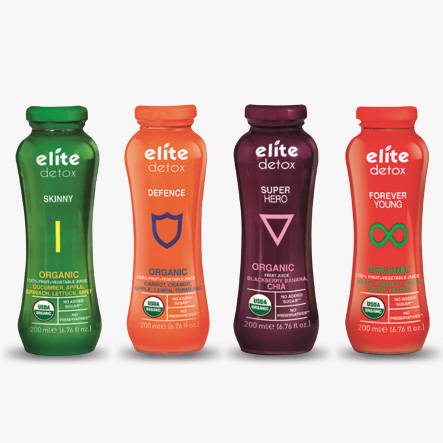 ELITE DETOX
---
100% organic juice harvested from contracted farms.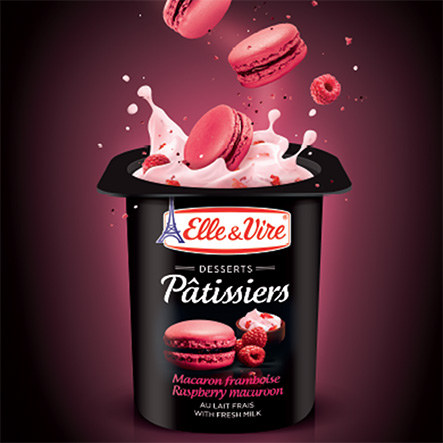 ELLE & VIRE DESSERTS PATISSIERS (RASPBERRY, MACAROON, LEMON PIE)
---
Elle & Vire new line of innovative and indulgent desserts, springing from passion for French pastries. These pastry-inspired desserts are prepared by Elle & Vire in Normandy, using only the best ingredients: real fruit, fresh milk and the finest cream.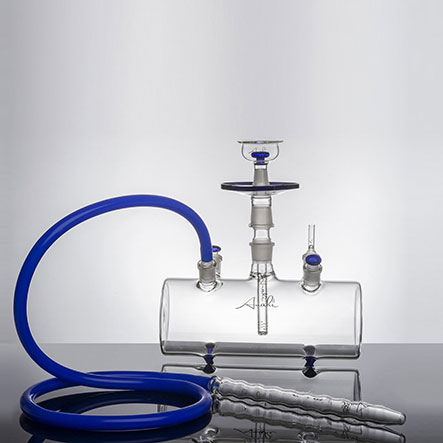 ANAHI GLASS HOOKAHS
---
These handmade glass hookahs utilize 5 millimeter thick glass, allowing for a solid feel to your glass hookah. Anahi glass hookahs have a very open draw capable of creating monstrous clouds, and the built-in diffusers eliminate the loud rumble for a smooth smoke. Accompanied by a washable glass hose with a glass mouth tip, and a glass bowl.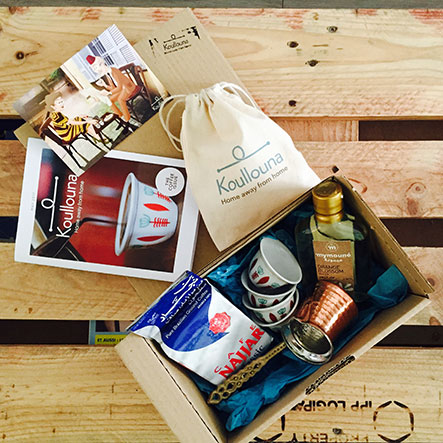 THE KOULLOUNA BOX
---
Koullouna connects Lebanon-lovers to the country from afar. So every month, you would receive at your doorstep a box with a bundle of products made in Lebanon accompanied by a booklet of curated content. Most importantly, Koullouna will support local initiatives that have a positive impact on the country to which a part of the subscription is donated.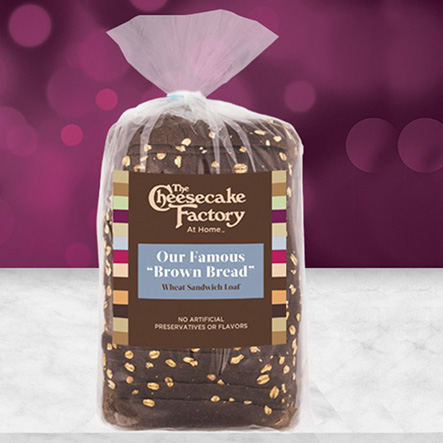 CHEESECAKE FACTORY BROWN BREAD
---
The Cheesecake Factory released bake-at-home versions of its famous brown bread.
Available in their shops and for purchase online.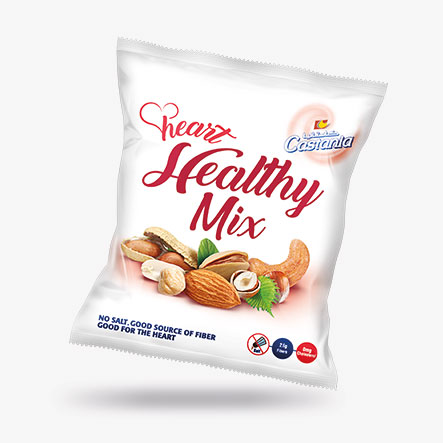 HEART HEALTHY MIX
---
The Heart Healthy Mix by Castania, is a 30 g mix of Dry Roasted and Unsalted nuts that can reduce the risk of heart disease as part of a diet low in saturated fat and cholesterol.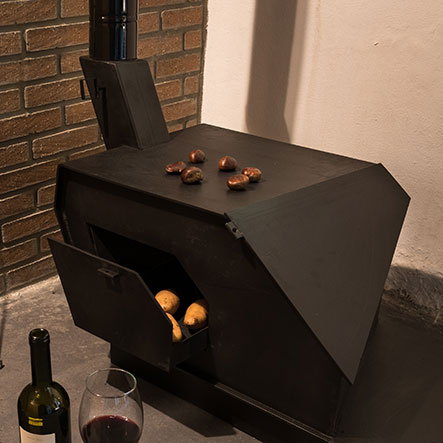 STOUFF
---
Stouff a new take on the traditional Lebanese stove. It is designed by MAD architecture and design, a firm located in Amchit, Lebanon. Stouff won the best Object Design 2017 at Beirut Design Fair.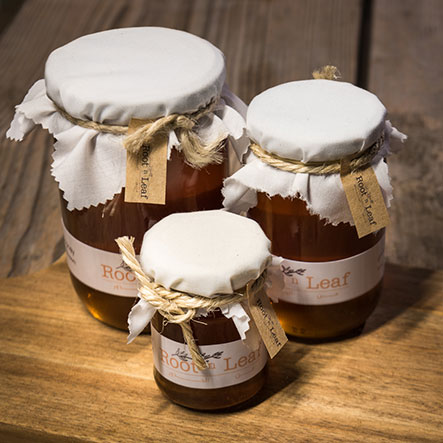 EUCALYPTUS HONEY
---
Root n Leaf's Eucalyptus Honey is made from the flower nectar of eucalyptus blossom. It has a delicious flavor and several health benefits.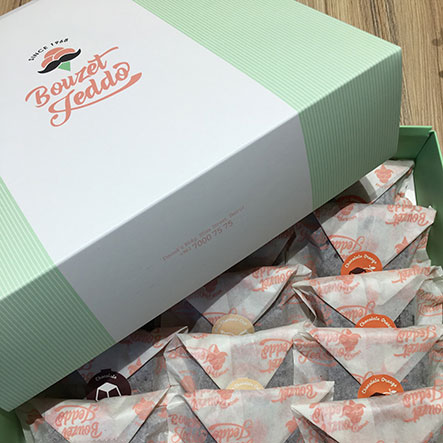 BOUZET JEDDO GIFT BOX
---
Bouzet Jeddo homemade, fudgy, brownies giftbox meticulously prepared with Callebaut Belgian Chocolate that contains 3 different types of brownies:
– 6 x plain brownies
– 6 x brownies with Hersheys white chips
– 6 c brownies with candied orange.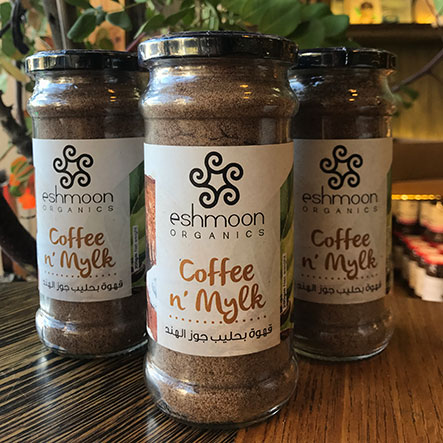 COFFEE N' MYLK
---
Eshmoon's organic 3 in 1 is an instant powdered drink made from instant organic coffee, organic coconut mylk, and sweetened with Eshmoon's dehydrated grape sugar.