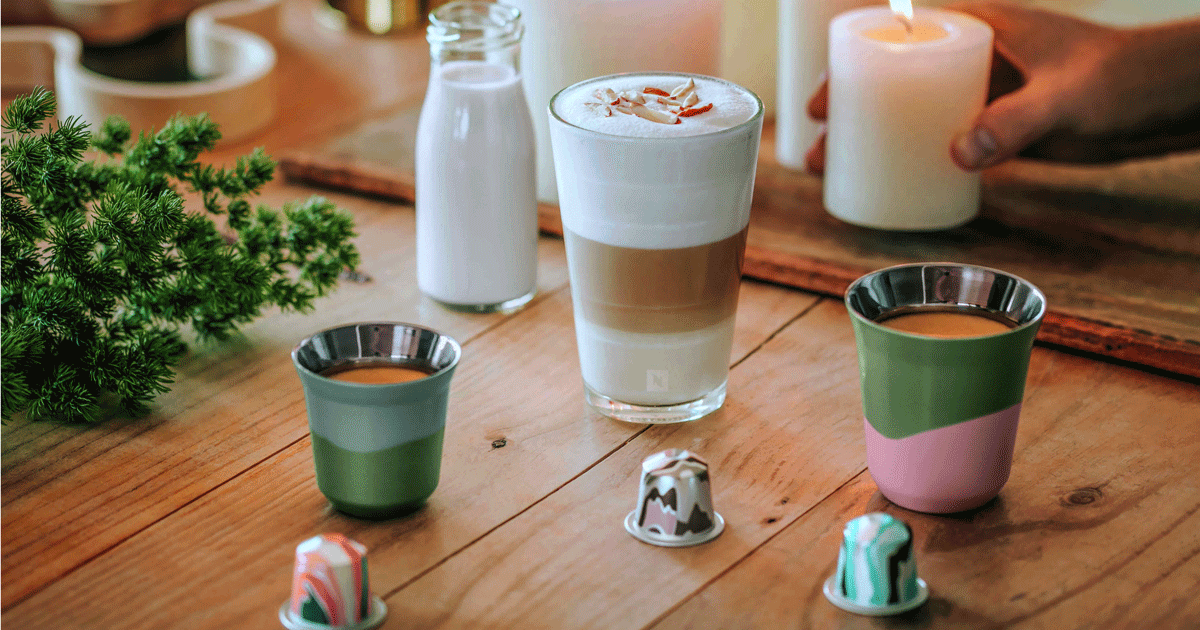 Launched November 2019
In partnership with renowned Danish designer, Louise Campbell, Nespresso has launched a range of Limited Edition Original coffees and accessories, which take design and flavour inspiration from the Nordic countries. Available to purchase from November 2019 are two unique, indulgent flavoured coffees, one black coffee and a range of Limited Edition accessories, designed with the most discerning of coffee and design aficionados in mind.
As part of Nespresso Original, the Nordic-inspired Limited Edition includes two new indulgent flavoured coffees:
– Variations Nordic Almond Cake Flavoured
– Variations Nordic Cloudberry Flavoured
Based on traditional Nordic ingredients and influences, the Variations Nordic Almond Cake Flavoured coffee features a combination of biscuit and vanilla aromas, with a Livanto base, inspired by the traditional Norwegian cake, Kvæfjordkake. The Variations Nordic Cloudberry Flavoured coffee features the delicate, tart taste of cloudberries which grow in the extreme climates of the Nordic countries. The coffee has all the roundness of the Livanto base with a sweet, jammy fruitiness and a hint of acidity.
For those that enjoy staying true to the original long black, Nordic Black coffee is available to purchase. It is an aromatic African and South American Arabica blend. Elegant, sweet fruity notes combined with a smooth and lingering cereal aftertaste to create a light bodied, long, black coffee with a medium intensity.
Price: $9.9