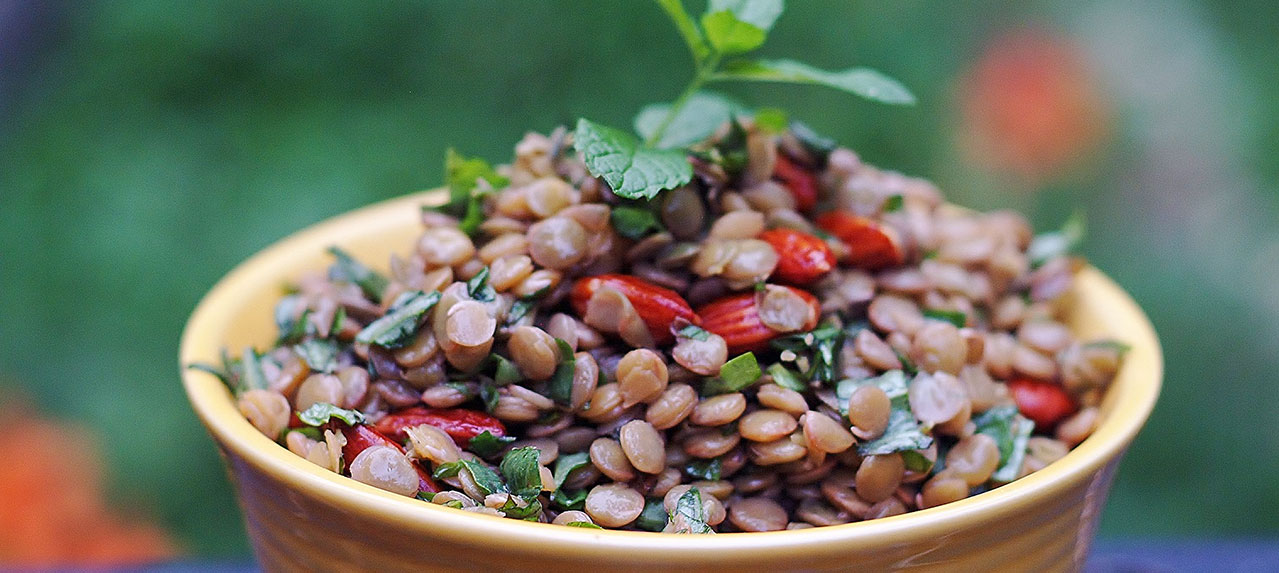 2 cups lentils, boiled
2 garlic gloves, crushed
2 tomatoes, finely chopped
¼ bunch parsley, finely chopped
2 tbsp extra virgin olive oil
The juice of 1 lemon
1 tsp salt
Optional: ½ tsp ground cumin
Optional: the juice of half a bitter orange (Bou Sfeir or Zeffer Oranges)
1. In a bowl, mix the lentils with the lemon juice, crushed garlic and salt (and cumin according to preference).
2. Add the chopped parsley and tomatoes to the mix and stir well.
3. Serve cold.