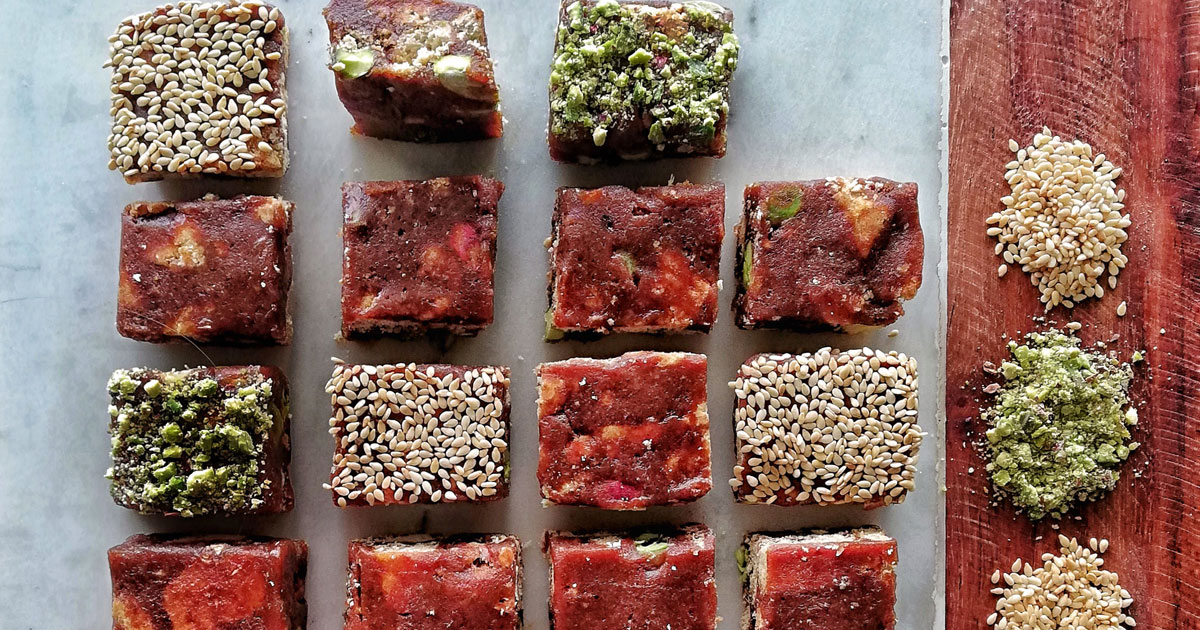 INGREDIENTS
300g dates paste
1 tbsp butter (room temperature)
1/4 tsp cardamom powder
130g wheat biscuits (digestive)
70g toasted pistachios
In a food processor, pulse the dates paste, butter, cardamom powder until mixture is homogeneous and smooth.
Break the biscuits into large pieces.
Add the biscuits and pistachios to the dates mixture and mix until all ingredients are incorporated.
Butter any dish with butter, place the mixture and smooth the top (thickness about 2cm)
Cover well & place in fridge to firm.
To serve, remove from dish and cut into squares dipping in ground pistachio or sesame as Garnish.