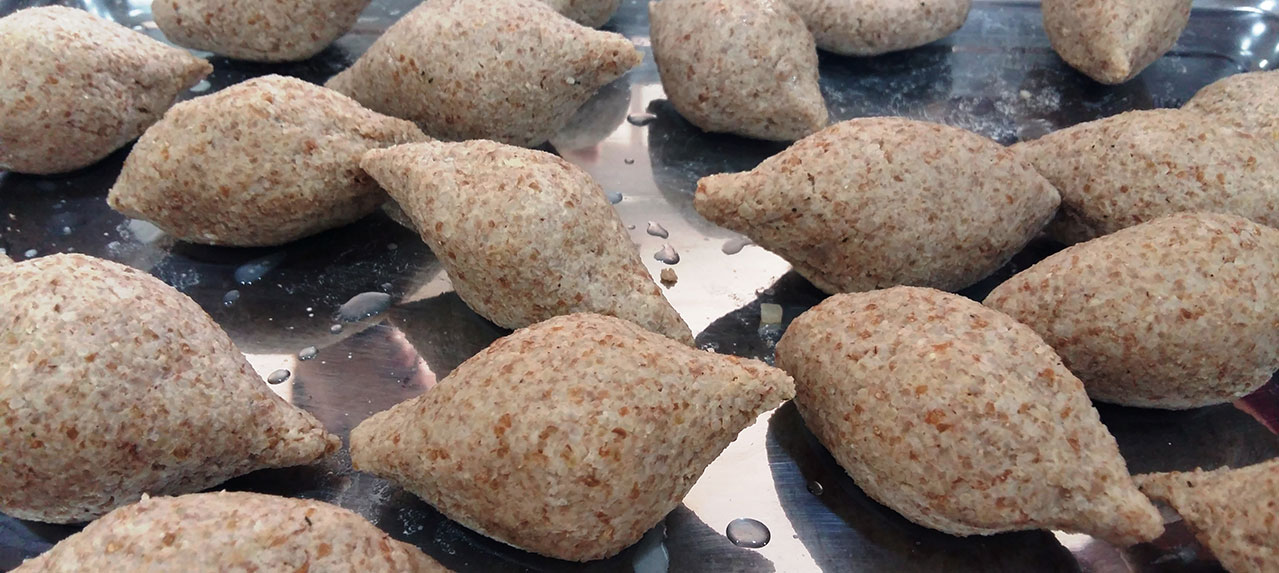 Dough
1kg fine burghol
½ kg flour
1 tsp salt
5 cups water
Stuffing
1.5 kg potatoes, finely chopped
2 medium onions, finely chopped
1 tsp dried mint
1 tsp 7 spices
1 tbsp vegetable oil
Sauce
1 cup green lentils, rinsed
2 medium potatoes, chopped in cubes
1 tbsp sumac
1L water
1. For the dough, soak the burghol in 1 cup of water with 1 teaspoon of salt for about 20 minutes in a large bowl, then add the flour while sieving it over the bowl.
2. Mix well until you get a dough texture, add as much water as is needed until the dough stops sticking to your fingers.
3. Knead the dough and set aside to prepare the stuffing.