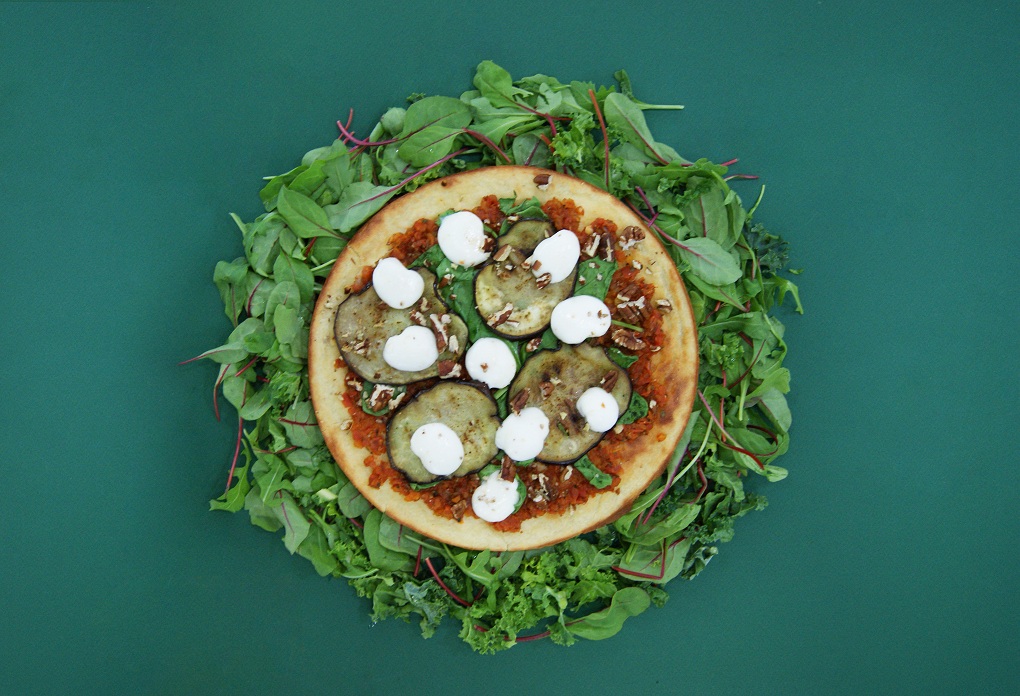 100 g shredded mozzarella
150 g cream cheese
1 egg
145 g almond powder
40 g fresh mozzarella
4 g baking powder
40 g olive oil
60 g onions
5 g garlic
200 g fresh tomato
1 g oregano
80 g eggplant
20 g walnuts
Salt and black pepper
Basil leaves
In a bowl, microwave the shredded mozzarella and cream cheese for 1 minute until the cheese melts. When it is slightly cooled, add the almond powder, baking powder and the egg.
Form into a dough on parchment paper (you can use water to help form the dough). Bake for 8 minutes at 180°C.
In a pan, add the olive oil, garlic, onion, fresh tomato, oregano and salt and pepper. Grill the eggplants.
After removing the dough spread the tomato sauce, eggplant, mozzarella and walnuts and some basil leaves on top. Bake for 3 minutes at 200°C.