Karoline Lang and Chef Charles Azar teamed up before Salon Du Chocolat Beirut to create 'Carnival Magic' at Karoline's atelier, inspired by their chocolate dress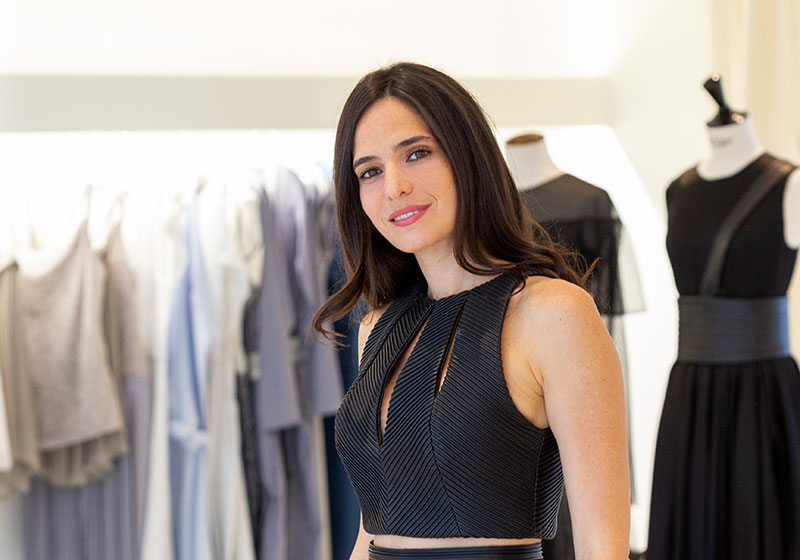 «I HAVE ALWAYS BEEN THE CREATIVE TYPE, BUT NEVER THOUGHT I WOULD END UP BEING IN FASHION»
---
"I think it's just a coincidence that ended up being my path, like a beautiful encounter".
"I wouldn't say there is a designer that resemble my style per se."
---
There is a school of thought that I call the technicians that I admire, like Madeleine Vionnet and Madame Grès.
"I see my work as a means to self-expression. There is a lot of honesty in creativity, it really comes out from the bottom of my soul – it's the reason why I am not interested in the notion of trend."
---
I am very inspired by the idea of transformation, evolution and progress. The garments that I create are free from ornamentation. The form always follows the function. I can describe my style as very sensual and my work has a very structural and tactile quality.
COOKING AND BAKING
---
I love cooking, although I don't have much time for it. My specialty is a mustard filet with potatoes that are baked with thyme. I also like to make easy healthy dishes like quinoa and lentis salad.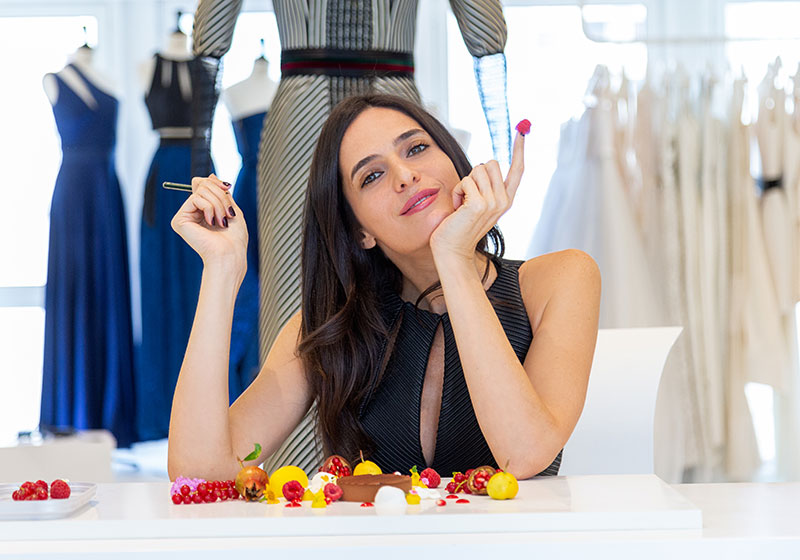 «I WANTED A SILHOUETTE THAT HAD MY SIGNATURE ON IT»