3 OF THE HOTTEST FRANKFURTERS
Try a new twist on an old favorite with our top hot dogs including Lebanese frankfurter, pizza frankfurters and frankfurters in tortillas.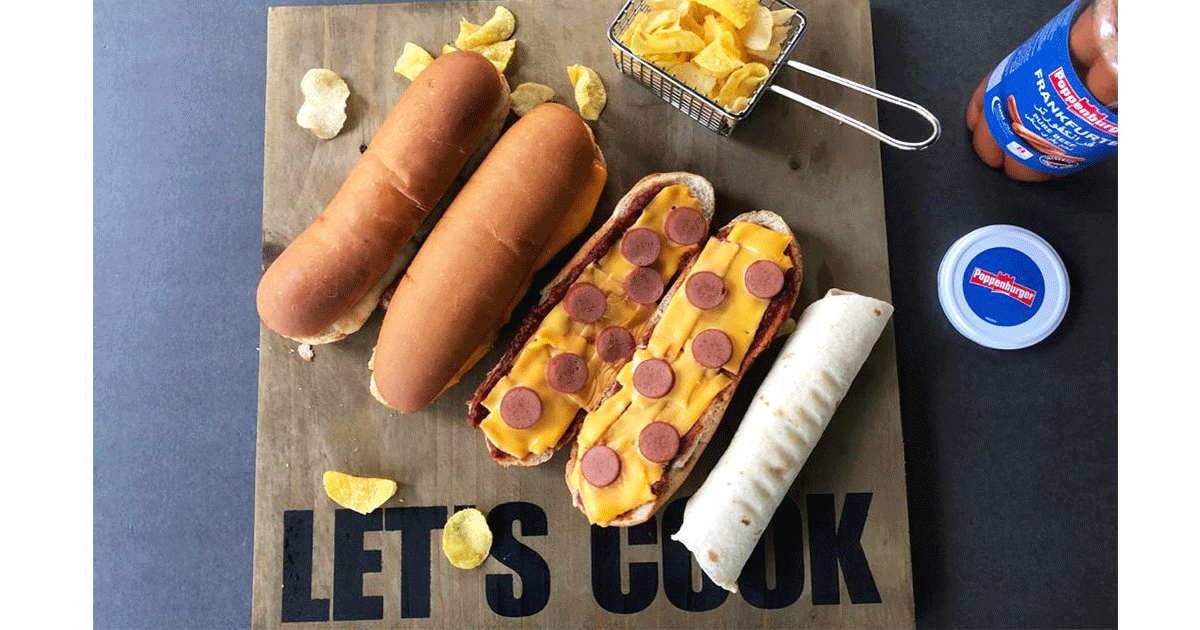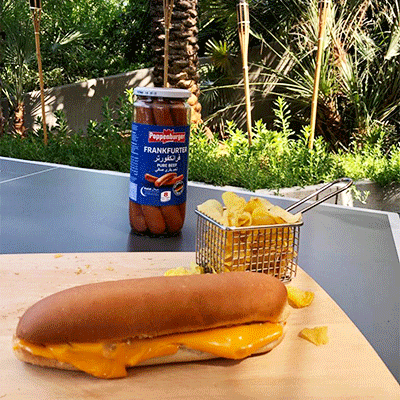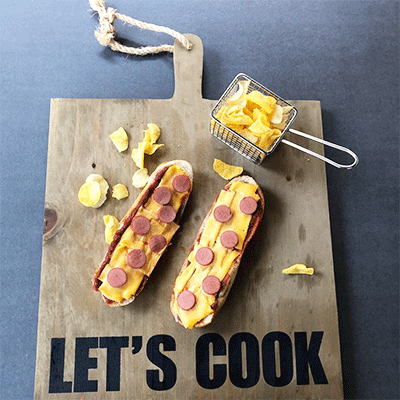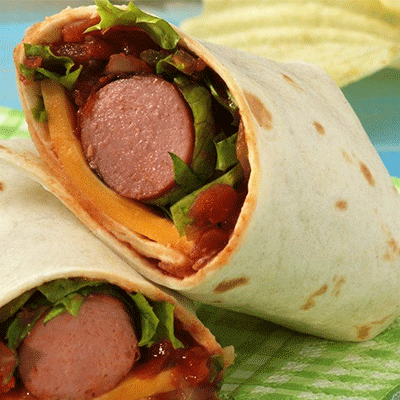 150 g Poppenburger frankfurter
1 frankfurter Bun
Mayonnaise
Ketchup
Mustard
150g melted cheddar cheese
Chips
Heat the frankfurter in water.
Arrange frankfurter inside the bun.
Add ketchup, mustard, and mayonnaise to taste, the chips and the melted cheddar cheese.
10 frankfurter buns
10 Poppenburger frankfurters
1 package pepperoni
250 g mozzarella shredded cheese
250 g cheddar shredded cheese
100 g melted butter
1 jar of pizza sauce
1 tsp garlic paste
Spread open buns, careful not to break apart. Spread the butter and garlic paste on each side.
Cut slits in frankfurters but not deep enough to break apart. Push the shredded cheese into hot dog slit and add into bun.
Top frankfurters with pizza sauce. Cover sauce with cheddar cheese. Add pepperoni.
Bake in oven on 170°C for 20 minutes or until cheese is melted.
3 Poppenburger frankfurters
3 tbsp. shredded mixed cheese
3 tbsp. salsa sauce
3 large flour tortillas
Oil for deep frying (optional)
Fry the Frankfurters till crispy.
Set in a tortilla. Add the salsa. Make sure you drain all the liquids you can out of the salsa before adding, if not it will leak into the hot oil and pop.
Add the cheese. Fold the tortilla inwards towards the tips of the Frankfurters on both ends, then roll them up.
Fry the tortilla flap side down till crunchy, turn and fry on other side till crispy. Move to paper towels to absorb excess oil. For healthier tortilla, lightly grease the grill pan. Cook over medium-high heat and when the grill marks are the darkness that you like, turn the tortillas one quarter.