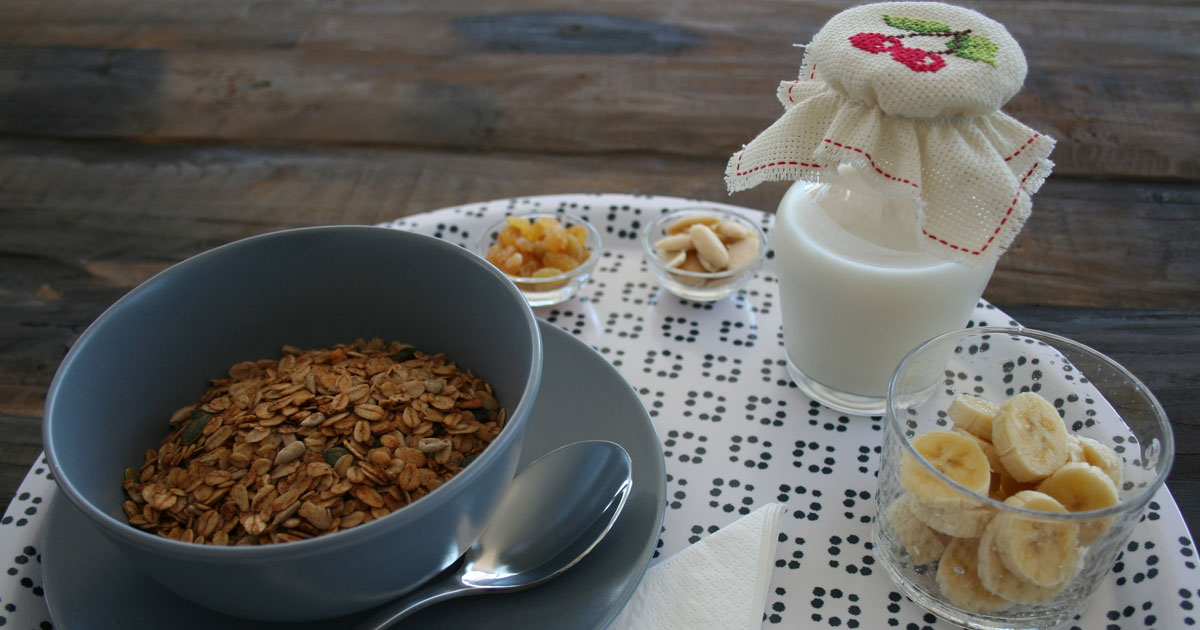 1 cup oats
1 tsp coconut sugar
1/2 tsp ground cinnamon
1 1/2 tsp coconut oil
1 tbsp maple syrup
Extra toppings of your choice: Cranberries, raisins, etc.
Preheat oven to 170 C.
Mix oats, cinnamon and coconut sugar. Set aside. In a separate bowl, whisk together melted
coconut oil and maple syrup until well combined. Add to oat mixture and toss well to coat.
Once well coated, add any extra toppings to the mix.
Arrange on baking tray and bake for 15-20 minutes or until golden brown.
Stir half way during baking.