13 AFFORDABLE & EASY FLOWER ARRANGEMENTS
THAT'LL INSTANTLY BRIGHTEN UP ANY SPACE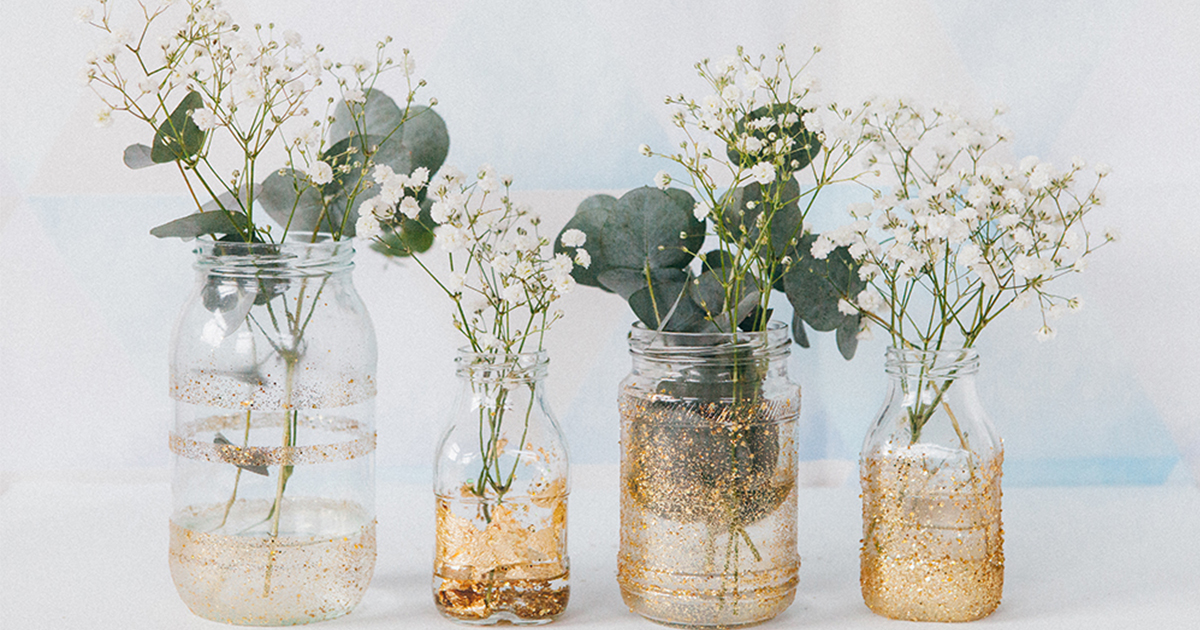 Flowers do more than just brighten your room, they can have an uplifting and brightening effect on your mood too. There's nothing sweeter than crafting a DIY flower arrangement for your dining room table, guest room night stand, or home office desk.
These flower arrangements full of creative ways to display your blooms. Fill a ceramic pitcher with hydrangeas for a stunning centerpiece, or place wildflowers into a vintage wood crate for a more rustic look. Get creative with these ideas for crafts made of recycled materials, making something new out of something old.
WINE AND BEER BOTTLES USED AS CENTERPIECES
Save up your empty bottles of wine and beer, you can use colored wine bottles or clear ones. If you want a little flair, add some spray paint. You can also add some vinyl lettering, and you're ready to go. This is also a great gift idea. You can add any catchy phrase that best fits the occasion: "cheers, love, joy, smile, happy…"
Consider using different size and shaped bottles and various colors to create a unique arrangement!
FUN, MODERN AND COLORFUL CANDLESTICKS
For more sophisticated candlesticks, try these simple floating candlestick. Rosemary, fern or magnolia leaves are all great choices for this. Just add water and clean glass wine bottles, glasses or jars.
BREAK OUT YOUR INNER ARTIST!